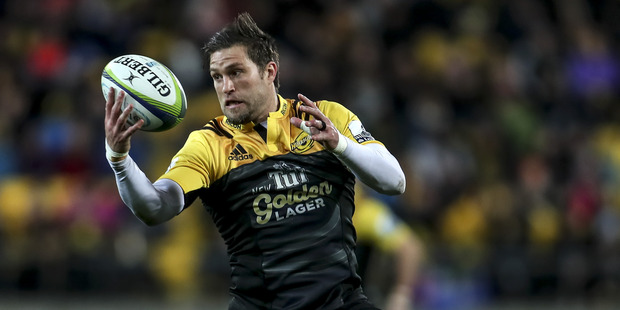 All is well in the world, well at least in Japan. Former All Black Cory Jane has had his lost phone and wallet handed in by a fan.
It didn't take long for Jane to make a hit at his new Japanese club - but it wasn't quite the first impression the Hurricanes winger wanted to make.
Jane has linked up with Japanese club Toshiba after his lengthy tenure as a New Zealand-based star.
But the Super Rugby title winner already had the club chasing after him. Somehow, since arriving in the Land of the Rising Sun, Jane he managed to lose his phone and his wallet.
Damn i lost my phone and all my cards..
I hope someone really nice in Fuchu, Japan finds it and sends it back to me.#Pretty_Please

— Cory Jane (@CoryJane1080) September 12, 2016
That prompted the Toshiba club to tweet out to its fans enlisting their support to find Jane's missing items.
"Toshiba's @CoryJane1080 has mislaid his phone & wallet. Toshiba clubhouse number below if anyone finds them."
東芝のコーリー・ジェーンが携帯とカードを無くしたとのこと。府中にお住まいの皆さん、見つけたら最寄りの交番か東芝のクラブハウスへ届けてあげてください!東芝クラブハウスの住所は府中市東芝町1、TELは042-333-2080。 https://t.co/OTRymkcmPD

— ラグビーHack (@rugbyhack15) September 13, 2016
And it worked. Fellow All Black and Toshiba teammate Liam Messam posted a video of a very happy Jane celebrating the fact his precious goods had returned.
My mate is pretty happy that someone handed his phone and wallet in, maybe a little to happy #onlyinjapan pic.twitter.com/BF7kH4W5S4

— Liam Messam (@LiamMessam) September 13, 2016
Jane has signed a two-year deal with Toshiba, passing on an offer to play NPC rugby with the Wellington Lions.