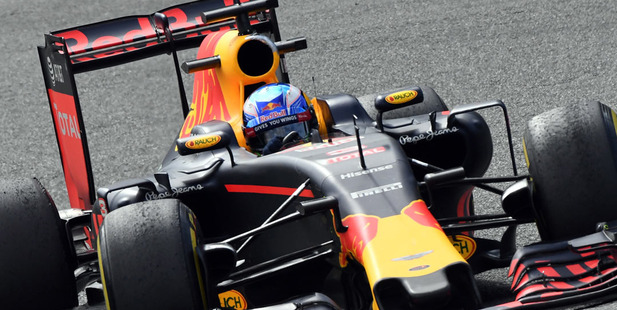 First boot-chugging, now this. Daniel Ricciardo proved he's 100 per cent Aussie with a cheeky gesture to Valtteri Bottas at the Italian Grand Prix.
After his spectacluar late-race overtake Ricciardo pulled the "shakas" gesture often seen in surfing culture in celebration of his move which sent him to fifth place.
Ricciardo rocketed from far behind Bottas to pass him on a tight corner.
Bottas displayed respect throughout the overtake, allowing the cocky Aussie to pass without drama.
Bela maneira de comemorar uma ultrapassagem, Ricciardo!#F1noGP pic.twitter.com/z60f1Lu8f2

— Grande Prêmio (@grandepremio) September 4, 2016
Nico Rosberg proved best in Italy, winning virtually unchallenged after teammate Lewis Hamilton wasted pole position with a poor start.
Hamilton got off the line at the same time as the other cars but immediately fell behind, dropping to sixth before the first corner.
Rosberg, who started second, took the early lead and cruised to his seventh win of the season, second straight this year and first of his career at Monza, which has hosted more Formula One racing than any other track.
Rosberg also cut Hamilton's championship lead to two points with seven races remaining.