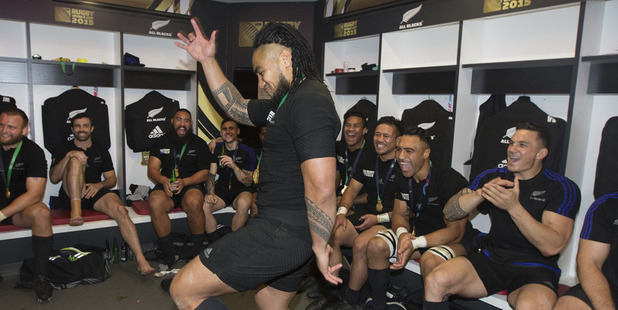 Ma'a Nonu is being targeted as the first million pounds a year player in English rugby.
Billionaire Steve Lansdown, English rugby's new power broker, has gone public with his desire to build a super team at Bristol around the former All Blacks test centurion.
Lansdown, a financial services entrepreneur worth an estimated $NZ3 billion, has financed the Bristol club's promotion to the elite English club competition, the Aviva Premiership which kicks off this weekend.
But the 64-year-old tycoon, who also owns the Bristol City Football Club, wants to conquer English and European club rugby and says he is willing to break the magic million pounds a season barrier to achieve it.
"Sport is as entertainment business," Lansdown told the Daily Mail. "'The market is dictating these glamour signings...I'm sure the first million-pound player isn't that far away.
'If I attract 27,000 to watch my team on a regular basis, I should be able to reinvest in the squad. Of course, we'd like to attract someone like Ma'a Nonu.
"The ambition is to get the best possible players on our pitch. I'd like to develop them ourselves (but) every now and then you supplement them."
Nonu, who joined Toulon after securing his second Rugby World Cup winners medal in 2015, comes off contract shortly with the glamour French club.
If Lansdown is true to his word and offers Nonu a million pound a year contract - the equivalent of $NZ1.84m - he would be second only to former All Blacks team-mate Dan Carter as the highest paid rugby player in the world. Carter is reportedly paid $NZ2.55m a year to turn out for French club Racing Metro while Nonu's Toulon team-mate, Wallaby Matt Giteau, is on $1.6m per year.
Lansdown said "star power" was critical to success and those who had made their name in test rugby like Nonu were the prime targets. Nonu is about to begin the final season of his two-year contract with Toulon where he is paid $NZ1.1m a season.
"The international game has far greater influence in rugby," he said. "The (English) FA are a bit of a laughing stock after the Euros. How does the national side inspire people like it did in 1966? It's just not there.
"People pay extra to see Usain Bolt, don't they? Football is so far ahead in monetary terms but rugby is creeping that way with the expectations of players and agents. TV money is going up and agents are demanding longer contracts which develops a transfer market. When you see Manchester United paying £89m for Paul Pogba, you realise there's a long way to go, but it could still go that way."
With a redeveloped 27,000-seat stadium, Ashton Gate, shared with Bristol City, Lansdown hopes 'a few sell-outs' will aid a profitable business model.
The Bristolian wants to emulate and eclipse the success of Exeter Chiefs, but accepts that demands for instant silverware are unrealistic.
"I believe there's nothing you can't achieve," says Lansdown, who began trading from a bedroom in 1981, now flies by private jet and owns a safari lodge in Africa.
"Do we expect to compete at the top end of the division this year? No, but we expect to work towards it.
"People ask if we can win the European Cup. Yes, we can. There's a lot to happen before then but we're aiming for the top. Could we do something special next year? Who knows? Maybe we'll do a lot better than we anticipate."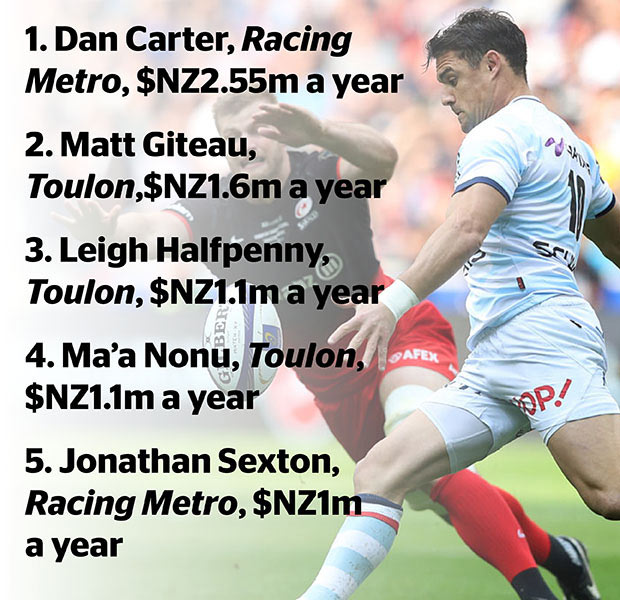 - Herald reporters and Daily Mail