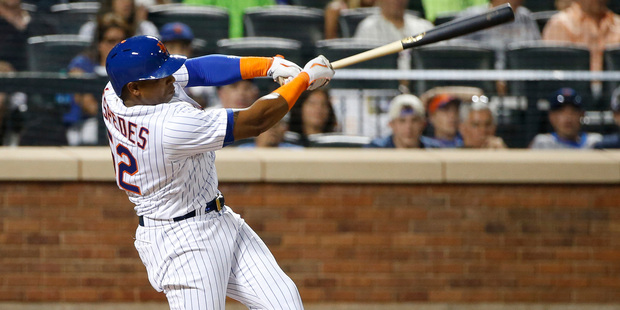 There's only one way to describe what happened in the MLB this morning. Pure magic.
Others have even said, "The circle is complete".
It all started with New York Mets outfielder Yoenis Cespedes walking out to the plate with the Lion King classic, the 'Circle of Life,' playing over the stadium speakers.
That entrance in itself was enough to pump the crowd up. But what happened next is one in a million.
Cespedes hit a home run directly to a fan dressed in a full, one-piece, Simba costume.
Simba has Cespedes HR ball hit right at him. Can't make this stuff up. Cespedes' walk up song is Lion King theme. pic.twitter.com/wLNwqLDS8I

— Brandon Hanna (@BrandonHanna07) August 30, 2016
It was either one of the most precise home runs in baseball history, incredible luck, or fate.
In any case, it's sent the baseball world into hysterics.
And just to make it three from three, it was a walk-off homer, meaning his shot scored the winning run for the Mets.
Not a bad day in the Show.