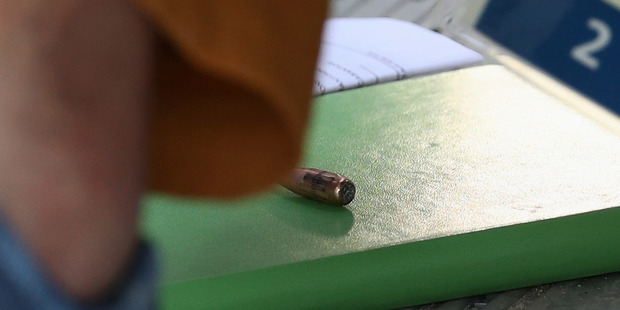 A witness says a bus carrying journalists at the Rio Olympics was hit by gunfire and not by rocks as organizers have said.
The incident happened as the bus was traveling on Tuesday evening from a northern cluster of venues to the Olympic Park area in a western suburb. Two windows were broken on the bus.
Rio Olympic organizers said earlier Wednesday that a preliminary analysis shows that rocks hit the bus and it was an act of vandalism.
But retired U.S. Air Force captain Lee Michaelson, who now covers women's basketball and was on the bus at the time, said she was angry when she heard that organizers said it was rocks, not bullets. She said that you could see the "bullet-impact point in the glass."
In response, Rio Olympics spokesman Mario Andrada insisted that officials are not covering up what happened.
Security has been a major worry at the Rio Olympics, where 85,000 soldiers and police have been deployed - twice as many as London four years ago.
This comes amid reports of a second stray bullet being fired at the Olympic Equestrian Centre.
A bullet fired from a nearby slum flew through the roof of a media tent at the center on Saturday and on Wednesday it was reported that a second one had come into the stables.
A statement from the organizing committee says security is "on-site now establishing the facts."
It adds that "additional security has been deployed to the venue to support the investigation and to ensure the safety of everyone on site, which is our top priority."
The entire competition venue is situated on military land and gunshots could be clearly heard throughout the day as the dressage competition continued.
There have been no reports of any injuries.