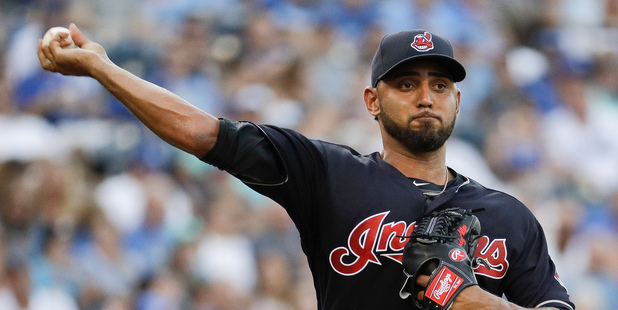 The AL Central-leading Cleveland Indians have placed All-Star pitcher Danny Salazar on the 15-day disabled list with right elbow inflammation.
Salazar (11-4) had the shortest outing of his career Tuesday when he lasted two innings and allowed six runs, including three homers, against Minnesota in a 12-5 defeat. The loss was his first since May 22.
Salazar, who underwent Tommy John surgery on the same elbow in 2010, had an MRI on Wednesday. He has an 8.84 ERA over his last four starts, totaling just 18 1/3 innings.
Outfielder Brandon Guyer, acquired from Tampa Bay on Monday, was added to the 25-man roster.