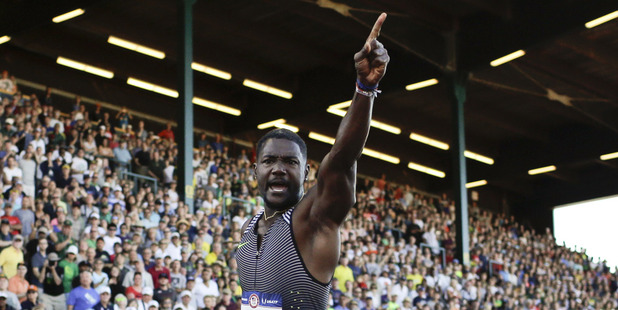 Former Australian Sports Anti-doping Authority boss Richard Ings has slammed the International Olympic Committee's decision to ban Russian whistleblower Yuliya Stepanova from competing at the Rio Olympics.
The IOC overnight opted against a blanket ban of the entire Russian team despite last week's damning World Anti-Doping Agency (WADA) report revealing systematic, state-backed drug cheating from 2011-15.
After a three-hour teleconference in Lausanne, the executive board passed the baton to individual sports' governing bodies to decide if Russian competitors are clean and should be allowed to take part in next month's Games.
More Olympics news
Australia boycott 'uninhabitable' athletes' village
New Zealand's Greatest Olympians - Number 12: Ian Ferguson
Dummies guide to the Olympics
However it said Stepanova did not satisfy the "ethical requirements" to compete, stating that no Russian athlete who's ever been sanctioned for doping could enter.
That was despite the 800m runner's "contribution to the protection and promotion of clean athletes" via her groundbreaking allegations that blew the systematic doping regime open and earned her permission from athletics' world governing body (IAAF) to compete as a neutral athlete.
Ex-ASADA chief Ings joined the widespread incredulity at the IOC's decision, described by US Anti-Doping Agency (USADA) chief Travis Tygart as a failure to demonstrate "decisive leadership".
In a series of tweets, Ings agreed with Tygart that Stepanova's snub is contrary to Court of Arbitration for Sport (CAS) precedent.
He also accused the world governing body of hypocrisy for giving the green light to non-Russian athletes sanctioned in the past, such as sprinter Justin Gatlin.
"How can IOC ban RUS athletes who have already served ADRV bans but allow athletes from other nations who have already served ADRV bans?" Ings wrote.
"It does appear that Ms Stepanova has been thrown under the bus of IOC political expedience. That is incredibly obtuse.
"CAS has already dismissed lifetime bans from the Olympics for a single ADRV. This is IOC bluster. CAS will reject."
Australian Olympic racewalking champion and anti-doping campaigner Jared Tallent retweeted a couple of Ings' posts including one that read: "Are you a doper who has served your ban? Are you Russian? Not welcome. Are you non Russian? Welcome."
Tallent, who was robbed of his rightful London 2012 gold medal by Russian drug cheat Sergey Kirdyapkin before being retrospectively elevated, was one of numerous high-profile signatories to a letter pleading with the IOC to exclude Russia.
Australian Olympic Committee president John Coates was at Sunday's meeting as an IOC vice-president, however both he and the national body are yet to comment.