All Blacks loose forward Liam Messam has been left out of the New Zealand Olympic sevens side that will compete in Rio.
Messam was the notable omission from the 24 athletes across the men's and women's teams that was announced in Auckland today.

The 12 players in each team were revealed at a special announcement at Eden Park this afternoon.
Sonny Bill Williams was named in the New Zealand squad but Kurt Baker missed out, and it's expected Messam will now rejoin his old Super Rugby side the Chiefs for the remainder of their 2016 title-chasing campaign.
The New Zealand women's side will be lead by Sarah Goss.

New Zealand Olympic Committee CEO Kereyn Smith was on hand to congratulate the players at Eden Park.
Congratulations to the first 24 @nz7s players to ever be selected to an Olympic Games.

@nz7s_ #BeTheInspiration pic.twitter.com/jpYW8zBP6P

— NZ Olympic Team (@nzolympics) July 3, 2016
"To have both the men's and women's side selected today signals an exciting new chapter in our Olympic history.

"I've no doubt that these players will be hugely valued members of our Olympic Team and the excitement and pride which is building around the sevens in Rio is brilliant.

"With just 33 days to go, we wish each of these 24 athletes the very best for the challenge that lies ahead."
NZ Men's and Women's Sevens Teams confirmed for #Rio2016 https://t.co/AvawflDpvg@nz7s @Rio2016_en #BeTheInspiration pic.twitter.com/sx5Fqvwkw4

— NZ Olympic Team (@nzolympics) July 3, 2016
New Zealand Rugby Chief Executive Steve Tew said the announcement marked an historic day for rugby.

"We are very proud of the players chosen to represent New Zealand at the very pinnacle of sport. This is the first time our male and female players have been to an Olympic Games and marks rugby's return to the Games for the first time since 1924. This will be a truly inspiring moment in rugby and Olympic history.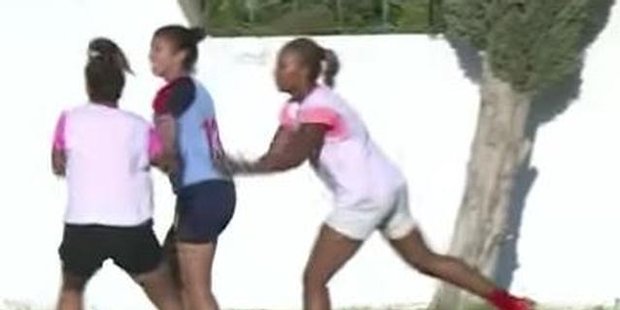 "We know the challenge to bring home gold will be tough. Sevens has become fiercely competitive, but we believe the teams will be in great shape to perform come August. We know the players will be determined to do their very best and we're sure they'll represent New Zealand and our game with enormous pride."

Chief Executive of High Performance Sport New Zealand Alex Baumann also passed on his regards to the teams and wished both teams all the best for Rio.

"With the introduction of sevens to the Games, we are excited by the potential and quality of the squads announced today.

"I am delighted to see our investment and performance support reflected through the sevens medal potential and would like to congratulate all the athletes selected here today and wish Gordon and Sean every success in their preparations for Rio".
The New Zealand Olympic Men's Rugby Sevens team is:

Scott Curry (captain) (Bay of Plenty)
Sam Dickson (Canterbury)
DJ Forbes (Counties Manukau)
Akira Ioane (Auckland)
Rieko Ioane (Auckland)
Gillies Kaka (Hawke's Bay)
Tim Mikkelson (Waikato)
Augustine Pulu (Counties Manukau)
Teddy Stanaway (Bay of Plenty)
Regan Ware (Waikato)
Joe Webber (Waikato)
Sonny Bill Williams (Counties Manukau)

Travelling reserves; Sione Molia (Counties Manukau), Lewis Ormond (Taranaki),
The New Zealand Olympic Women's Rugby Sevens team is:

Shakira Baker (Waikato)
Kelly Brazier (Bay of Plenty)
Gayle Broughton (Taranaki)
Theresa Fitzpatrick (Auckland)
Sarah Goss (captain) (Manawatu)
Kayla McAlister (Auckland)
Huriana Manuel (Auckland)
Tyla Nathan-Wong (Auckland)
Terina Te Tamaki (Waikato)
Ruby Tui (Canterbury)
Niall Williams (Auckland)
Portia Woodman (Counties Manukau)

Travelling reserves: Michaela Blyde (Manawatu), Shiray Tane (Hawke's Bay).