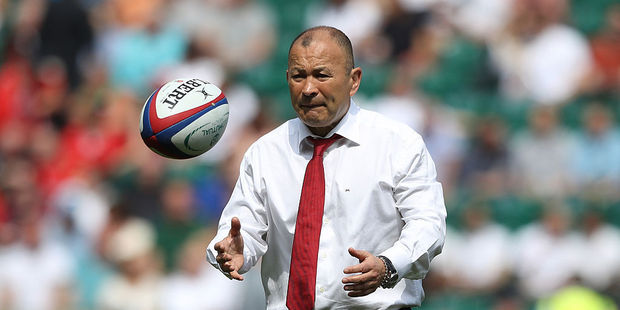 The Lions need to persuade Eddie Jones to join their squad for the tour of New Zealand next year.
Jones has decided to supervise England's development side on a conflicting tour of Argentina but the Lions should step in and change his mind. He has form for career changes.
He was going to coach the Stormers in this year's Super rugby series until England made him a better offer. The Lions should so something similar.
Some of their management are circulating New Zealand this week then they should duck across the Ditch to watch England's final test week work against Australia. They would be remiss if they did not meet Jones and make him another offer about the Lions.
Where's the downside?
Warren Gatland is the Lions head coach in waiting and has toned down some of his off-field banter because he does not want to be diverted from his primary work.
He would be the main spokesman but Jones could also be the pit-bull point guard ready to roll up his sleeves for any jousts with the domestic and visiting media.
Jones is great for rugby. He can coach and is always primed for the off-field combat as he is showing in Australia.
He's forced an apology from a former Wallaby forward trying to be part of the media, dialed down the quality of England's victory in the first test and then pricked controversy by suggesting David Pocock might ignore an eye socket injury and front up for the second test in Melbourne.
They're all details designed to distract the Wallabies and throw even more pressure on them to save the series this weekend.
If the Lions really are about picking the best their officials need to get Jones into their inner-sanctum and use his combative coaching skills to further enhance the touring party.