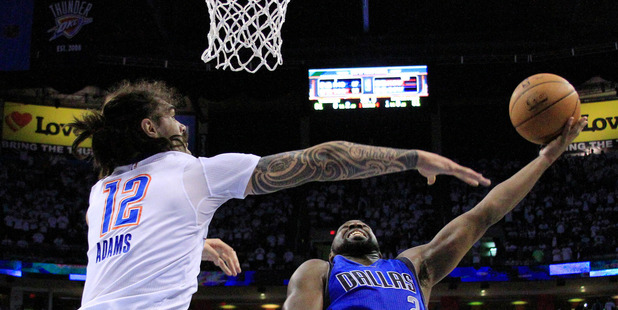 In the final seconds of yesterday's playoff game against the Dallas Mavericks, Kiwi Steven Adams had a buzzer-beating game-winner disallowed, and his Oklahoma City Thunder were denied a 2-0 series lead.
Adams has brushed off the result and is already focused on game three, comparing his disallowed shot to an ex-girlfriend in an interview with ESPN writer Royce Young.
Steven Adams on moving past his almost game-winner: "Just gotta let it go, mate. Treat it like an ex-girlfriend." pic.twitter.com/pVPDZPG2Za

— Royce Young (@royceyoung) April 19, 2016
Adams finished game two with 9 points and 7 rebounds on 4-6 shooting, as the Thunder went down 85-84.
The series now heads to Dallas tied at 1-1, with game three scheduled for Friday (NZ time).