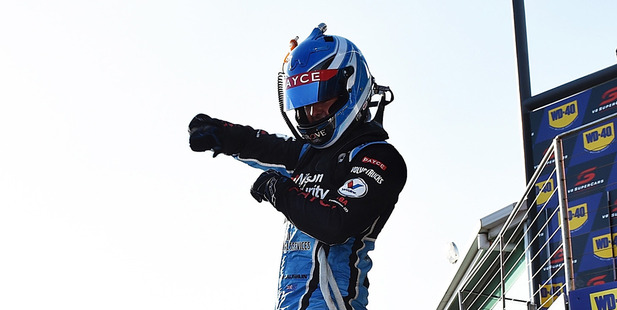 Wynne Gray and Chris Rattue review the sporting weekend with their picks for the best and worst performers.
Winners:
Scott McLaughlin
The young Kiwi dominated the V8 Supercars at Phillip Island with twin pole position drives to victory in his Volvo then laying down an array of smoke-drenched doughnuts. The 22-year-old nailed Jamie Whincup and Co in the coolest drive of the year. - WG
Leicester City
Glass half full or empty. We say full. A late penalty against West Ham secured a point, and at this point in their remarkable season that represents a victory for the shock EPL winners-in-waiting. - CR
George Moala
The injury to Rene Ranger should give the 2015 test back a chance to get off the Blues bench and remind the All Black selectors that he's still around. - CR
Ali Carter
Carter has beaten cancer twice in recent years and survived all sorts of dramas to claw past defending champion Stuart Bingham 10-9 in the opening round of the World Snooker Championship.
No first time champ has defended his title since the tournament moved to Sheffield in 1977. - WG
Losers:
Danny Lee
The Kiwi golfer was unable to build on such a strong week at the Masters, failing to make the cut at the RBC Heritage when a triple bogey final hole finish left him three shots outside the cut line. - WG
Winston Reid
The All Whites captain won a penalty for West Ham, but their draw against Leicester has severely dented his chance of playing the the Champions League. - CR
Alastair Cook
The England cricket captain has all but conceded defeat, giving up his old helmet which he says gives him a better view of the ball for a fixed-grille model which meets the English safety standards. - CR
NZ sevens
The NZ side in the Singapore sevens lost to France for the first time in more than a decade, was beaten in the quarterfinals by South Africa and then lost the Plate final to Samoa. - WG