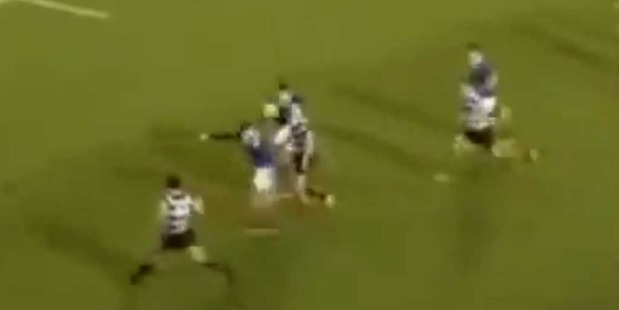 An Irish schoolboy has scored a sensationally lucky try after bouncing a pass of the head of an opponent in a league match in Dublin.
WHAT A TRY from @TerenureCollege's Sam Dardis. They lead 17-6 vs St Mary's! #SeniorCup #LeinsterSchools https://t.co/8JlfAOdNfc

— Setanta Sports (@SetantaSports) January 24, 2016
Terenure College's Sam Dardis was trying to pass to his winger when the ball hit his opponents head and bounced back into his arms, before the pacy fullback regathered and sprinted 30 yards to score.
It's the kind of try you only score once in a lifetime.