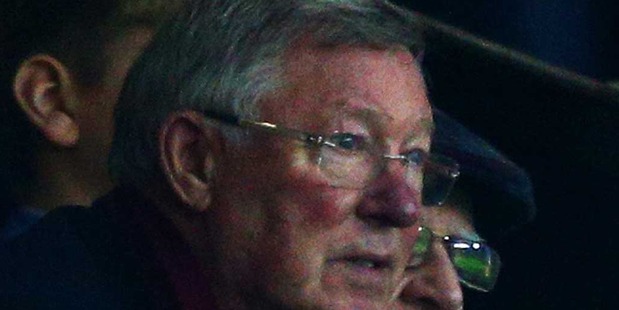 You be the judge.
Some Twitter users claim Sir Alex Ferguson was caught on camera mouthing "he's gone", in reference to Manchester United's current boss Louis van Gaal.
Alex Ferguson appears to mouth "he's Gone" as the end nears for Louis Van Gaal Is it time for #LVG to go? pic.twitter.com/euokWaUZBX

— Bookie Bashers (@BookieBashers) January 23, 2016
United's home 0 - 1 defeat against Southampton may have sealed van Gaal's fate, and he is the bookie's favourite to be the next English Premier League manager to be axed.
But claiming the legendary United manager Ferguson sounded van Gaal's death knell, without actually hearing the sound, is another matter in this case.
Ferguson makes the briefest of comments to a friend in the Old Trafford stand, and even then the view is side on. The Mirror reported that other fans reckoned Ferguson said "I don't know".