Tour successes win former batsman praise and a new contract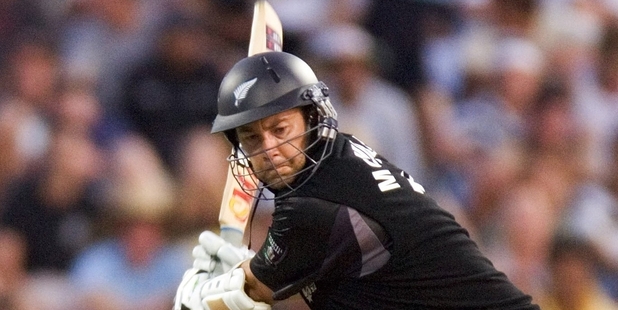 Locking Craig McMillan in as batting coach suggests stability is settling in to the New Zealand team. The announcement came 24 hours after Mike Hesson's contract was extended by two years, running through until 2017.
McMillan, who was interim batting coach for the successful tour of the West Indies and the New Zealand A tour of Britain which ended this week, is on board having impressed those who count.
New Zealand Cricket head of cricket Lindsay Crocker said the pugnacious former middle-order international batsman had undertaken his role successfully on the two recent tours, establishing a good rapport with the players who had responded well to his input.
"The West Indies and NZ A tours were his first as a coach at that level, and we're very happy with his development," Crocker said.
"He's been awarded his two-year contract on that basis and I'm confident he'll continue to form an excellent coaching trio with Mike and [bowling coach] Shane Bond."
McMillan played for New Zealand from 1997 to 2007, appearing in 55 tests, 197 ODIs and 27 T20s. He has spent time in the Sky commentary team of late, but that role will cease.
There is a degree of irony in McMillan's coaching prowess. In his playing days he had coaches scratching their heads at times.
Still, the 37-year-old is a positive person who brings enthusiasm to the job. He was also unafraid to look for exotic shots rather than simply stick to the straight and narrow in shot-making terms.
The limited-overs game calls for that, so McMillan should have a beneficial impact in that regard.
With the World Cup starting in Australia and New Zealand in February, this is a good time to be involved in the national side.
There have been good strides made on the International Cricket Council rankings lists.
New Zealand sit seventh on the test and ODI lists and sixth in T20s.