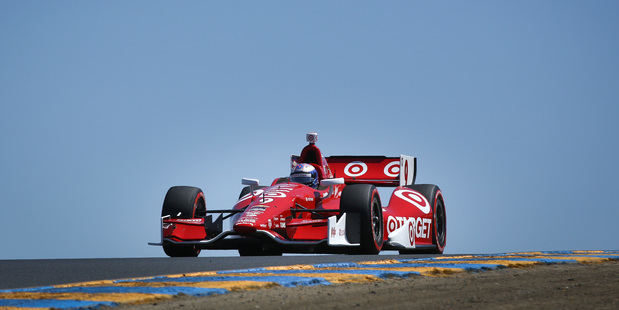 Aucklander Scott Dixon ended the IndyCar season with a second placing in the season finale in Fontana, California yesterday to finish in third place on the final standings.
Australian Will Power claimed the championship, won by Dixon last year, after finishing eighth. The 33-year-old, who needed to finish sixth or better to take out the title, became the first Australian to secure an IndyCar series.
The championship win also puts to rest the ghosts of the 2010, 11 and 12 finales when Power went in holding a series lead only to finish as runner-up. Dixon finished the season on 604 points, 67 behind Power, with two victories in 2014, both coming near the end of the season when his title defence was all but over. Brazil's Helio Castroneves 62 points back from Power.
In stark contrast to the three previous times Power has led the championship going into the final race, the Queenslander kept his cool as he climbed closer and closer to main rival Castroneves.
Power hit the front following a race restart with 50 laps remaining in the 250-lap race, passing Castroneves in the process.
The Brazilian was then hit with a drive-through penalty for an incorrect pitlane entry with 30 laps remaining, all but ensuring Power would claim the title if he could finish the race.
With mother Marge and wife Liz watching on from his pitwall, Power slipped down the field as he tried to control a loose car in the closing laps but avoided another last-day disaster to finally secure the title. He sobbed as he crossed the line.
- AAP