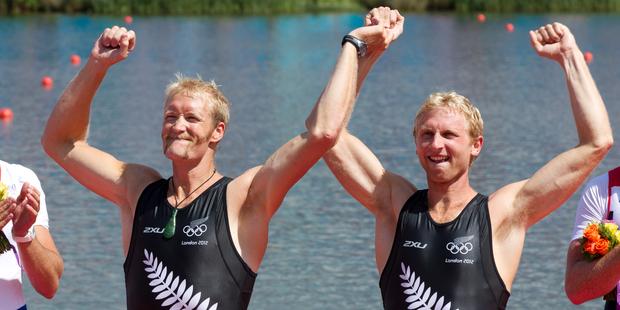 New Zealand have confirmed places in six A finals at the world rowing championships in Amsterdam, with the potential to add five more.
Four crews made their way into A finals early today, to add to the men's coxed pair and women's four, who advanced directly from their heats earlier in the week.
Men's pair Eric Murray and Hamish Bond won their semifinal in 6min 24.98s to add to their coxed pair effort and ensure places in two finals over the weekend.
Britain and the United States took the other qualifying spots for the final, while Germany, Spain and South Africa moved through from the other semifinal.
Women's pair Rebecca Scown and Louise Trappitt finished second in their semifinal to progress in 7:22.12.
They sat fourth at the 500m mark, were second at halfway on the 2000m course and held on from there.
The US won in 7:16.35 with Australia third. Olympic champions Helen Glover and Heather Stanning won the other semifinal in 7:16.62, with Romania and South Africa taking the other final spots.
There was a second place finish for Julia Edward and Sophie MacKenzie in their second appeaerance together in the lightweight double scull.
The women clocked 7:06.660 in finishing behind South Africa with Canada third.
The women's quad of Sarah Gray, Georgia Perry, Lucy Spoors and Erin-Monique O'Brien grabbed the third and final qualifying place in their semifinal behind China and the US, recording 6:25.090.
The men's quad of John Storey, Nathan Flannery, Jade Uru and Chris Harris had a slow start and finished sixth to contest the B final.
Lightweight men's double Alistair Bond and Adam Ling will be in the C final, after finishing second in their C/D semifinal behind China.
There are further chances to make A finals for single scullers Mahe Drysdale and Emma Twigg, men's double scullers Robbie and Karl Manson, women's double Fiona Bourke and Zoe Stevenson and the men's light weight four early tomorrow.
Murray and Bond, and the women's four of Kerri Gowler, Grace Prendergast, Kayla Pratt and Kelsey Bevan will race in non-Olympic finals tomorrow.