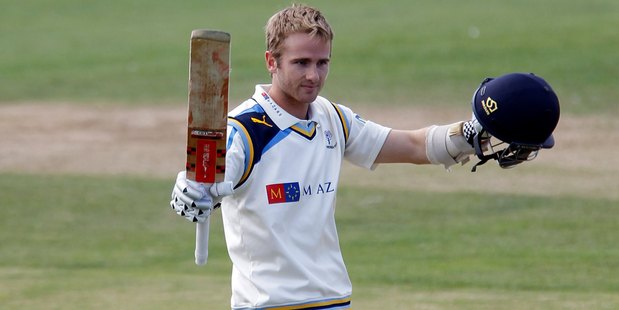 New Zealand test batsman Kane Williamson hit a fine, if controversial 189 to put Yorkshire in charge of their county championship game against Sussex in Scarborough.
Williamson appeared to be caught at second slip by England one-day international James Tredwell off left-arm seamer Lewis Hatchett on 16. The umpires were unsure if the catch carried, and Williamson, after initially starting to walk to the pavilion, turned back and waited for the decision.
The umpires, Graham Lloyd and Peter Hartley, conferred. Sussex were adamant the catch was a fair one.
Williamson, by gesture, indicated he wasn't sure. Eventually he was allowed to carry on.
When he reached his century it was greeted with sarcastic applause by Sussex fielders.
Sussex coach Mark Robinson said Tredwell had insisted the catch was clean. The Yorkshire camp took a different view.
Opening batsman Alex Lees sided with Williamson. "It was clearly a little bit dodgy," he said.
"Kane is the most honest of blokes and you could tell from his reaction that something was not right, because it was completely out of character."
It was Williamson's first first-class hundred for Yorkshire, which carried them to 493 in their first innings, a 125-run first innings lead. Williamson is averaging 56.8 from 11 innings and is the fourth highest runmaker for the county, who are leading the division one standings and with their sights set on the title.