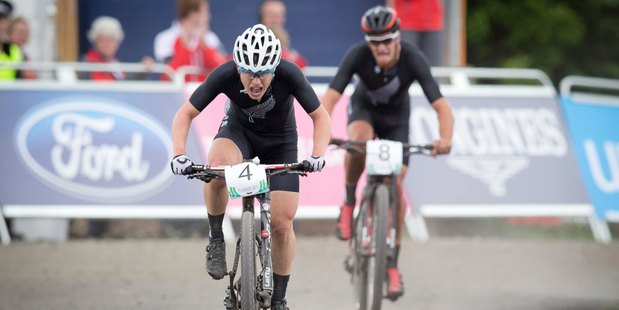 Teenagers Anton Cooper and Sam Gaze produced one of the most memorable moments of the Commonwealth Games this morning, sealing a one-two finish in the men's mountain biking.
Kris Shannon watched on and identified five key moments from the race.
1. The initial break
In the time it takes for a journalist to leave their seat and find the bathroom, Cooper and Gaze shot to the front of the field. Originally part of a leading group of seven following the opening mini-loop, the two Kiwis decided to declare their intentions from the start, breaking away from the pack and establishing a handy advantage.
2. Front four
That advantage continue to grow over all but two riders. Only Australian world No 3 Dan McConnell and Canadian Max Plaxton managed to bridge the gap as the pace was continually cranked up by the Kiwi duo. When no other competitor threatened to increase that band above four, it looked like it could be a good day for New Zealand.
3. Guaranteed medals
Just how good a day, though, remained unclear until the final lap. While the leaders numbered four, there was always going to be an odd man out, and, as another Kiwi hack noted to a Canadian counterpart, this country has something of a propensity for fourth-place finishes. But, having yo-yoed off the back for some time, Plaxton was finally dropped on the last lap, meaning a pair of medals was assured.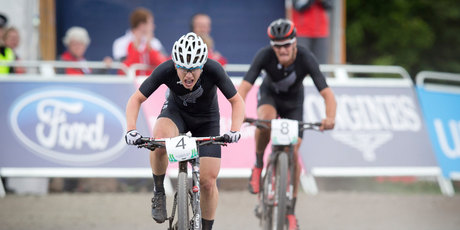 4. The decisive sprint
Just as dropping Plaxton guaranteed medals, Cooper's incredible burst of speed guaranteed gold. The 19-year-old said after the race he had planned a point of attack while scouting the course on each of the first five laps, before enacting that plan to perfection on the sixth time around the Cathkin Braes track.
5. The embrace
As impressive as Cooper's win would have been on its own, what really made this morning special was the double act from Gaze. Not long after his mate left behind McConnell, Gaze followed suit, grabbing the silver before sharing a hug with Cooper to celebrate an historic one-two finish.
Read more: Teens take mountain bike 1-2