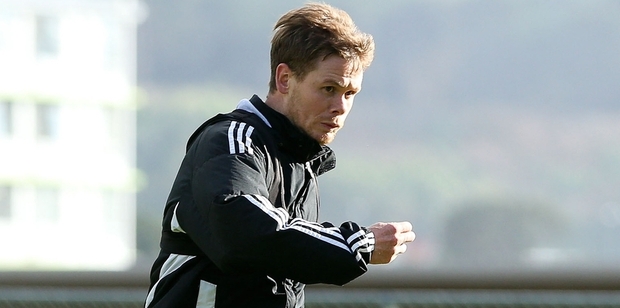 Michael McGlinchey's playing future should be decided by the end of this week, with the matter due to go to arbitration.
The All Whites midfielder was signed by the Phoenix earlier this month, after several weeks of rumours about his impending arrival.
But the 27-year-old has yet to take the field for Wellington, as they are locked in a wrangle with his former club Central Coast Mariners over who he's contracted to.
With Football Federation Australia unable - or unwilling - to settle the dispute, the matter has gone to arbitration, with an independent arbitrator engaged to deal with both parties.
A deadline of the end of this week has been set for a final decision on where McGlinchey will play in the next A-League season.
The Phoenix are confident they are on solid ground, with the belief McGlinchey was a free agent when he signed for them.
They have also received the backing of the players' union, who have stated McGlinchey was entitled to sign for Wellington.
The messy situation has arisen following the ownership change at the Mariners earlier this year, when former chairman Peter Turnbull sold his shares to the club's current owner Michael Charlesworth.
At the time, the players were asked to sign an agreement that acknowledged the change of ownership.
However, McGlinchey was already in Japan, on his loan spell with J League club Vegalta Sendai, and didn't sign the new agreement.
That means, according to the player's representatives as well as several legal sources, he was a free agent at the time he signed for the Phoenix.
The Mariners are trying to enforce McGlinchey's initial contract, which has him signed to Central Coast from January 1 next year. It's rarely plain sailing when there are changes in ownership at a sporting franchise.
When the Welnix group took over the Phoenix in 2011, the new owners had to resolve the issue of unpaid wages owed to players and staff and Eric Watson insisted on new contracts for all of the playing group when he assumed control at the Warriors in 2000.
It's crucial the situation is resolved as soon as possible. Not only is the Phoenix pre-season programme well underway, but McGlinchey has also barely played over the last few months.