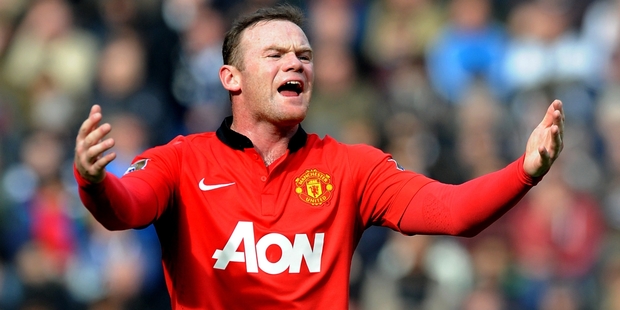 Fifty years after the Beatles launched a British musical "invasion" of America, English football clubs are playing pre-season matches in the US hoping to further grow the sport.
Premier League sides Manchester United, Tottenham Hotspur, Liverpool, Arsenal and Manchester City will combine to play 16 matches on US soil in a follow-on to strong American interest in the World Cup.
"Football is growing here, particularly after the World Cup, and every time you come over you see it's getting bigger," Manchester United striker Wayne Rooney told the team's website.
"It's incredible to see the number of fans who turn up to cheer us on. The crowds will be really good."
More than 55,000 watched as hosts Seattle drew 3-3 with Spurs in Sunday's friendly, but the biggest and best events are yet to come.
New manager Louis Van Gaal kicks off his reign at Manchester United this week when the Reds visit the Los Angeles Galaxy, already in the middle of their Major League Soccer season, tomorrow to kick off their US tour.
The 62-year-old Dutchman, who replaced the sacked David Moyes, guides United in the States after directing the Netherlands to a third-place finish at the World Cup earlier this month, leaving barely a break in between assignments.
"That's no problem for me. I don't need a holiday," Van Gaal said.
"It's great to have such an exciting challenge. To work daily with young people is something that I don't need time off to rest for. I'm looking forward to it.
"I'll do my best. Whether that's enough for the fans I will wait and see, but I genuinely hope that will be the case."
Manchester United, Liverpool and Manchester City will play in the International Champions Cup, a collection of pre-season matches between top European clubs all preparing for the start of their domestic campaigns.
Manchester United will play AS Roma on Sunday in Denver, meet Inter Milan on July 29 in Washington and face Real Madrid on August 2 in Detroit before a sold-out Michigan Stadium crowd of about 110,000, the largest US crowd for the sport.
More than 31 million people watched Premier League matches as part of a US$250 million ($288 million) deal last season under a US TV contract with US Olympic telecaster NBC and World Cup ratings were strong in America even beyond the US squad's march to the last 16.