An offer for Smith to join the All Blacks would be hard to ignore.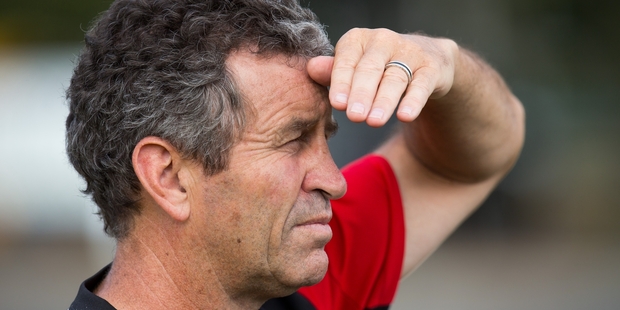 Chiefs coach Dave Rennie appears resigned to losing his assistant Wayne Smith to the All Blacks next year but the man himself says a move to bolster Steven Hansen's Rugby World Cup defence is a "million miles away".
Fresh from the disappointment of the 32-30 defeat to the Brumbies on Saturday night, which saw the Chiefs' hopes of defending their back-to-back championships vanish into the cold Canberra air, Rennie revealed how he might soon be without the services of Smith, a valued member of his coaching team.
Smith is off contract at the Chiefs at the end of the year, but not with the New Zealand Rugby Union as he recommitted himself to the organisation two years ago after coming close to signing with Stuart Lancaster's England.
He was an assistant coach with Hansen under Graham Henry's leadership when the All Blacks won the World Cup three years ago. A return to the national side's management group next year as defence coach would be a neat piece of symmetry.
"There's a bit of acid on him from an All Black point of view," Rennie told Radio Sport yesterday. "I think New Zealand Rugby would like to get him involved for that World Cup and you can understand why. Ultimately he's committed to New Zealand Rugby so he's not going anywhere [overseas]. We have to have some discussions around that. Smithy's the type of man who if he's in, he's in fulltime, there are no half-measures with him.
"There's no doubt New Zealand would be keen to get him involved. He's a superb coach, he's been massive for us and obviously we'd like him to be involved with us again. There's a bit of pressure there and also he wants to spend a bit more time with his family."
Rennie's references to Smith wanting to spend more time with his wife, Trish, and his elderly parents, who live in the Waikato town of Putaruru, as well as his commitment, appear significant.
Watch: All Blacks: McCaw and Hansen happy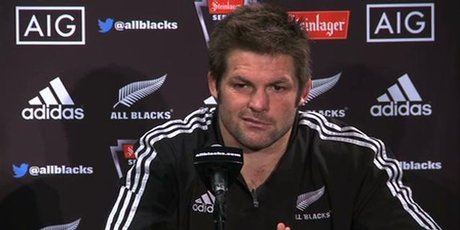 Last night Smith said he hadn't made any plans for next year, adding he would sit down with Rennie over the next couple of weeks. His priorities had been winning a title.
He said he had spoken to Hansen informally a few times over the past two or three years, but a World Cup role was "a million miles away".
Smith has spoken of his desire to take time out and travel with Trish, but an offer to join Hansen's All Blacks may be hard to turn down.
Hansen's minor reshuffles of his management team's roles this year have served to clear the way. Aussie McLean was the defence coach, but now has a more analytical role, with Hansen taking the defensive duties and head coaching reins. Ian Foster (backs), Mike Cron (forwards) and Mick Byrne (skills) are his assistants.
Hansen was not available for comment yesterday, saying in a brief statement he was concentrating only on this year's campaigns - the Rugby Championship, which begins on August 16, and the November tour to the USA and Europe.
Rennie was in no doubt what type of role Smith would want. "He'll coach, he's a guy who wants to be involved on the grass. He's superb in regard to the analytical stuff but he's a superb coach."