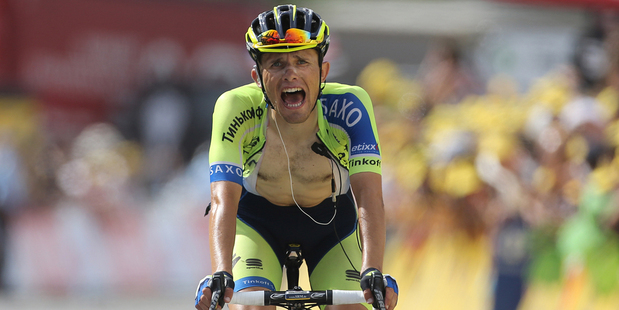 Rafal Majka of Poland has won the 14th stage of the Tour de France in a second day of punishing Alpine climbs that took the peloton over the highest point on the race.
Vincenzo Nibali retained the overall lead, and again gained time by finishing second on Sunday.
The 177-kilometre roller-coaster covered two infamous climbs, including the 2,360-metre Izoard pass, and a finish up to the Risoul ski station.
Majka led a breakaway on the final climb.
His victory gave a first stage win to his Tinkoff-Saxo Bank team.
Tour de France in assocaition with Skoda
- AP