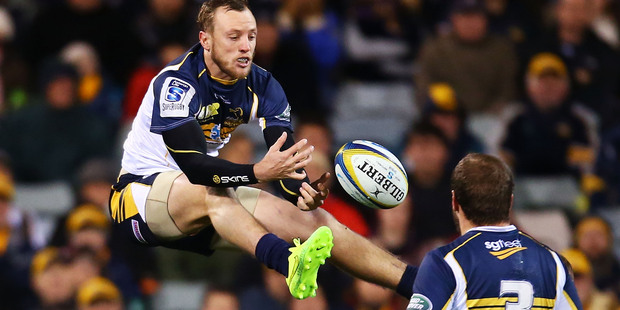 A week is a long time in politics and in sport it is no different. The radical transformation of morale in the Sharks camp in the space of seven days is testimony to that after the depression of defeat in Bloemfontein was turned into euphoria in Cape Town.
This time last week Jannie du Plessis was lamenting a mortal blow to his soul but after a severe bout of introspection by the prop and his teammates, the Sharks have rediscovered their spark and plan to replicate their highly effective back-to-basics game plan when they host the Highlanders at Kings Park in Saturday's Super Rugby quarter-final clash.
As coach Jake White put it yesterday: "It's the confidence you get from winning, and everyone knows that winning is a habit, it leads to more success," he said.
White knows that losing just as easily becomes a habit and that is why the Sharks were so desperate for a turnaround in fortunes before the play-offs after the loss to the Cheetahs.
White said he would take the defeat in Bloemfontein and the victory over the Stormers as a package instead of having it the other way around.
"We would certainly be worse off had we lost at the weekend," he said. "We wanted to take a win into the next round, and a win like that, at Newlands, emphatic as it was and the way we played, is perfect."
Ideally, the Sharks would have liked a fortnight in which they won both their matches, and thus finished second instead of third to qualify automatically for a home semifinal but the manner of victory at Newlands has to some degree rescued the situation.
"As preparation goes for a knock-out game, we couldn't have asked for better", the coach said.
"I was asked afterwards what is going to be needed to win this competition and I said, 'Copy and Paste'," White said. "We had to work hard... but kept chipping away until we got the reward."
The Sharks need no reminding that the Highlanders won at Kings Park this season in a game where the home side forgot the basics.
"There is no chance of us taking the Highlanders lightly," White said.
Playoff clashes
Qualifier A
Brumbies v Chiefs
Canberra, tomorrow, 9.40pm
Referee: Craig Joubert
TAB: Brumbies $1.50 Chiefs $2.45
Qualifier B
Sharks v Highlanders
Durban, Sunday, 1.05am
Referee: Steve Walsh
TAB: Sharks $1.13 Highlanders $5.25
-Independent News, SA