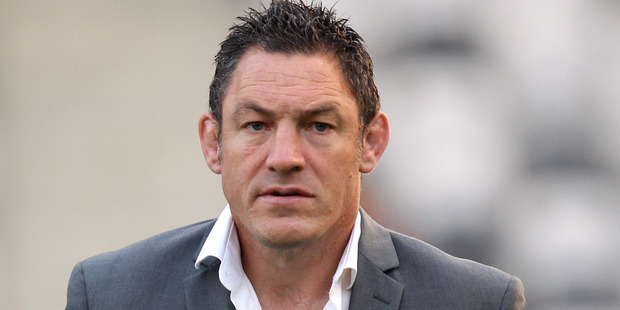 It won't be much consolation to the Blues, but Hurricanes-bound Ma'a Nonu believes his time away from Wellington has made him a better person.
Nonu's comments came following the confirmation yesterday by the Hurricanes and Blues of one of rugby's recent worst-kept secrets. Significantly, perhaps, they were preceded by a thanks to the Blues and coach John Kirwan for "giving me another chance to play Super Rugby". He added his mentor had become a role model. What went unsaid was the fact that the Blues and Kirwan were the only ones willing to take a risk on him.
The 32-year-old, who has refused to speak to the media for the past fortnight or so, said in hindsight being forced out of the Hurricanes in 2011 by Mark Hammett and playing for the Blues, Highlanders and then the Blues again was one of the best things that could have happened to him.
"I could thank him in terms of what happened, really," Nonu said of Hammett. "I could honestly say I was bitter when I left but these things happen and life throws you challenges ...
I thought I came through a better person and with new motivations as well. I spent nine years with the Hurricanes and never left Wellington so ... being uncomfortable going to new cities [Auckland and Dunedin] was a way of growing as a person and as a player."
Nonu's activation of an out-clause in his two-year contract after a consistently good season strengthens the Hurricanes' backline significantly and leaves Kirwan in need of another midfielder.
With Jackson Willison signing with Grenoble, Kirwan's options are currently Francis Saili, Pita Ahki, George Moala and Dan Bowden. Saili and Ahki are developing players, with Moala a hard charger probably more suited to wing and Bowden an experienced operator who can also play at first-five.
None have the skillset of Nonu, on whom the Blues depended time and again this season for momentum and experience outside 20-somethings Bryn Hall, Simon Hickey and Ihaia West.
Not surprisingly, new Hurricanes coach Chris Boyd is delighted at the latest addition to his squad.
"I'm really looking forward to having him back in the environment and working with him again," Boyd said. "We had a long discussion about what the Hurricanes would look like going forward and didn't really delve into the past. He'll be treated just like everybody else."
There is little doubt that next year will be Nonu's New Zealand swansong after he replied when asked if he would like to end his career overseas following the World Cup: "That would probably be nice. One more obstacle to get over and one more goal to achieve and I'll assess that when the time is right."