Coach's huge task of creating a new culture at Auckland Super Rugby franchise looks well beyond him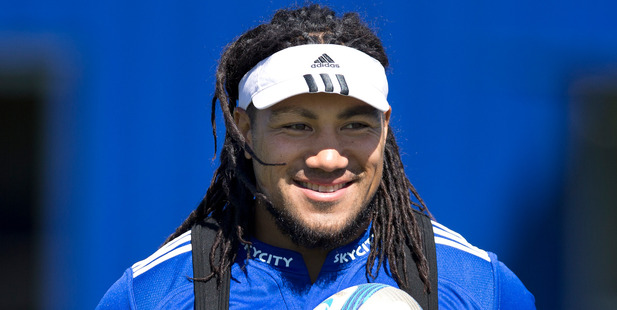 Ma'a Nonu's departure is just another slap to an egg-covered face for the Blues, and one that has got Sir John Kirwan's regime bouncing even closer to the rocks.
The Blues knew what they were getting with Nonu, a bloke who didn't want to be here - twice.
Nonu's return to his hometown Hurricanes - who kicked him out after the 2011 season - is the latest embarrassment under Kirwan's leadership.
The great All Black wing will be under immense pressure to save his Super 15 coaching career next year while having to rebuild with two new assistant coaches.
He will be up against it in the tough New Zealand conference, facing a resurgent Crusaders and their impressively revamped playbook, and a Chiefs unit buoyed by Sonny Bill Williams' return. It's already hard to see Kirwan surviving.
Kirwan might find solace in the amazing turnaround engineered by Highlanders coach Jamie Joseph this season, but Joseph's southern sensibilities will be hard to suddenly replicate at the Auckland-based franchise with its long history of erratic behaviour.
The bungles and open displays of wavering commitment by leading lights during the past two years are extraordinary beyond belief quite frankly, and well short of Kirwan's considerable rhetoric.
• The Blues allowed themselves to be used again as a dumping ground for the transient Nonu, even though they had nurtured young All Black No 12 prospect Francis Saili.
• Keven Mealamu didn't want the captaincy.
• Tony Woodcock escaped for a spell with the Highlanders in 2013.
• Ali Williams, a polarising figure, was inexplicably appointed captain in 2013.
• Fading league force Benji Marshall was a bizarre signing, had a poorly designed rugby schooling, and quickly scooted off.
• Marshall was part of a first five-eighth shambles that has still not been sorted out.
• Big-name players - particularly Dan Carter, Beauden Barrett and Dominic Bird - turned the Blues down.
• Technical adviser Sir Graham Henry was not completely committed in Kirwan's opening season.
• The departure of Henry and Mick Byrne after just two years adds to the image of a disjointed operation.
Taken on their own, each case might not be so bad. But the overall look is not good, and the country's largest city remains a hole in New Zealand rugby's plans.
If there were signs that a promising new direction was in the air, then okay. But there aren't.
Worse still, Dave Rennie (Chiefs) and Andrew McFadden (NRL Warriors) have shown a change of coach can bring instant turnarounds.
As for the franchise-hopping Nonu, the NZRU's central contract system can't eliminate all rogue behaviour, and his coming and going is no different to that of Sonny Bill Williams who has a licence to do what he likes.
The contract system usually works extremely well in protecting the NZRU's most important asset, the All Blacks. And let's face it - all sport needs the odd controversial character. We in the media might tut-tut at Nonu and SBW, but we also love to write about them.
Nonu could take a look in the mirror, but without knowing all the rights and wrongs, it has to be said it was not his decision to quit the Hurricanes in the first place. You can hardly blame him for wanting to go home when the opportunity arose.
It's the Blues who are at fault for taking Nonu back. The last thing they need are fly-by-nighters, especially big names who set poor examples. Players with the heart and commitment, the Luke Braids of this world, are being let down by others who use the Blues as a doormat. Kirwan faced a massive task in creating a new culture at the Blues. It appears well beyond him.
Golden Ball pick a messy one
The Fifa technical committee which chose Lionel Messi as the Golden Ball winner for the best player at the World Cup failed to spot that, overall, football's current emperor was wearing insufficient clothes this time.
No wonder Messi looked crestfallen. Argentina had lost the final, and his World Cup legacy is of a genius footballer who struggled on the biggest stage, having had a poor tournament in South Africa.
At first, Messi's award suggested a shameless Fifa commercial ploy using the world's supposed best player. On reflection, it was more likely a bad decision by a committee blinded by reputation when faced with a close choice. My Golden Boot winner would have been Arjen Robben, and imagine the outcry if the Dutch Diver had won the award.