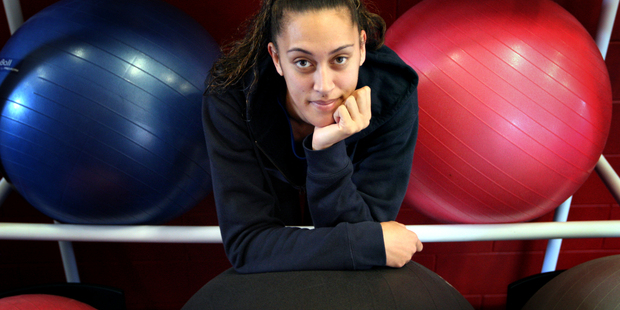 Former Southern Steel defender Erena Mikaere will become the first Kiwi import in an Australian ANZ Championship team after taking up a contract with the West Coast Fever.
The Perth-based franchise today announced Mikaere will join their 2015 roster alongside former NSW Swifts defender April Letton.
At 1.93m Mikaere is the tallest defender in the league, but has had limited opportunities at the Steel, taking the court on just five occasions this year. The 26-year-old also spent three seasons at the Magic, but struggled for court time behind Silver Ferns duo Casey Kopua and Leana de Bruin.
Mikaere said she is keen to develop her game in Perth and push for a starting role.
"I'm really excited about playing the Australian-style of netball and being coached an Australian-style of netball," Mikaere said.
Mikaere will take up the import spot on the Fever's roster left vacant by England international Eboni Beckford-Chambers, who has signed with the Adelaide Thunderbirds.
While several Australian players have taken up contracts on this side of the Tasman over the first seven years of the competition, Mikaere will be the first New Zealand import on an Australian team.
Fever coach Stacey Rosman, who has taken over the reins from Norma Plummer, believes Mikaere, a mother of one, will be a great asset for her side.
"Erena allows us to explore different styles of defence coming from the Kiwi-style of playing. She will be a formidable presence in the backline, providing great height, reach and anticipation for the ball," said Rosman.