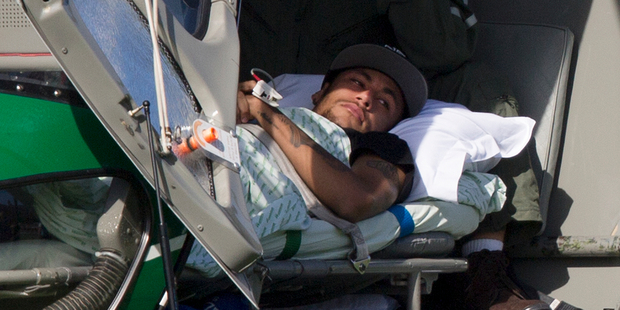 Fifa has angrily hit back at suggestions referees had been told not to give red and yellow cards to provide a more entertaining World Cup.
Referees are under scrutiny after Brazil's bruising quarter-final with Colombia, where star striker Neymar suffered a tournament-ending injury in a match which saw several wild tackles fail to be punished by a caution.
The failure of Spanish referee Carlos Velasco Carballo to issue a yellow card until more than 40 fouls had been committed has been sharply criticised.
The steep fall in yellow cards issued at the 2014 World Cup compared to previous years has prompted questions over whether Fifa had issued guidelines to referees to let play flow.
The German newspaper Bild Zeitung reported that Fifa referees chief Massimo Busacca had told officials to limit cards to improve the spectacle.
But Fifa's chief spokesman Walter De Gregorio angrily took issue with the report, branding it "unacceptable".
"The story is that there is a secret plan from Fifa telling the referees not to sanction with yellow or red cards in order to have more entertainment or television shares," De Gregorio said.
"In other words that Fifa is risking and tolerating that players like Neymar and others are injured. This is just unacceptable."