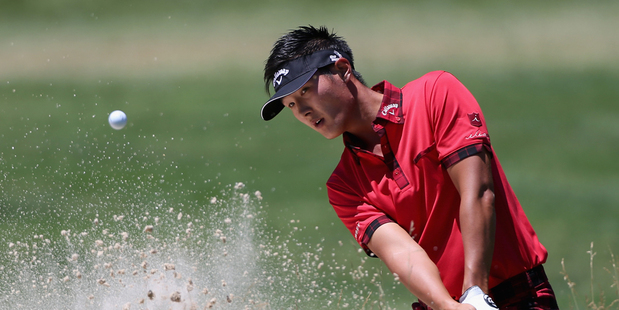 Kiwi Danny Lee dropped off the pace in the PGA Tour's Greenbrier Classic in West Virginia on Sunday.
After starting the day in a tie for 13th, Lee shot 1-over in his third round to finish in a tie for 43rd at 3-under.
Fellow Kiwi Tim Wilkinson finished two stokes back in a tie for 61st.
Billy Hurley III shot a 3-under 67 to extend his lead to two strokes over Angel Cabrera.
Hurley never relinquished the lead he has held since midway through the second round at Old White TPC.
The former US Navy officer birdied the par-5 12th and par-4 13th before dropping a stroke on the par-3 15th.
He had a 12-under 198 total. No third-round leader has won the Greenbrier Classic, now in its fifth year. Playoffs have decided the tournament twice.
Cabrera shot 64. He's looking for his first non-major win on the US PGA Tour.
Kevin Chappell was third at 9 under after a 69. Steve Stricker had a 68 to top the group at 8 under.