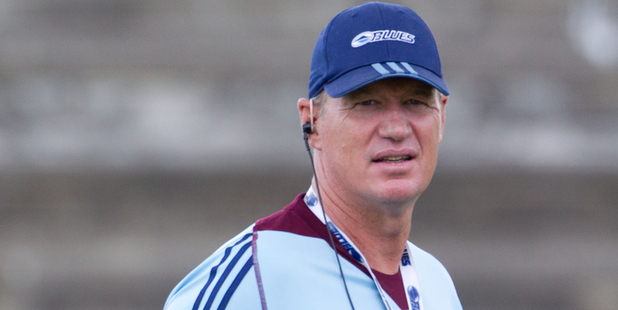 No one can blame Ma'a Nonu for wanting to return to Wellington to be with his family - and that is likely to be his main reason for yet another shift - but John Kirwan has every right to be angry if he does.
Kirwan won't be, though, at least not publicly. Should Nonu walk away after this season, the Blues coach will probably point to the service he has received from his All Blacks midfielder, one of the best in the world at international level but a player who has often struggled for Super Rugby form. Not this season, though.
He will focus on the positives and talk about how Nonu fronted time and again for his side, often in trying circumstances as the Blues chopped and changed their first-fives. His efforts in particular against the Waratahs and Reds through the middle of the season were outstanding. Kirwan will probably also talk about how Nonu is leaving for the right reasons - family. The Blues are attempting to build a family atmosphere within the franchise, so, he is likely to reason, it would be hypocritical for him to criticise someone wanting to spend more time with their's.
Not everyone could be so philosophical, however, after taking a massive risk in accepting a player back into the fold. Nonu walked out on the Blues to play for the Highlanders last season despite a handshake agreement with Kirwan ahead of what was his first season as Blues head coach. No other franchise wanted him this year.
Nonu's loyalty to his family is admirable. But, if he leaves, many Blues supporters will wonder about his loyalty to his teammates and to Kirwan, who put himself in such a compromised position to take him back. Kirwan hopes his No 12 is staying, but Nonu's silence is ominous.