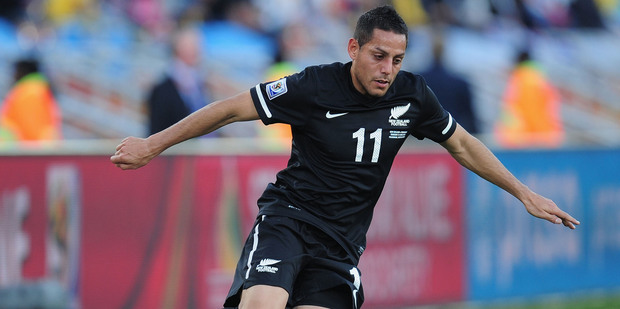 There may be no All Whites this time but that hasn't slowed the willingness of Kiwis to take a punt on the Fifa World Cup.
New Zealanders have wagered about $5 million more at this stage of the tournament than when the All Whites were competing in the 2010 World Cup.
At the end of pool play the TAB turned over $17,389,634.
Glen Saville, TAB general manager of betting, said during the previous tournament — when the All Whites shocked the football world with their unbeaten run — the majority of money came from Kiwis backing the national team.
Saville thought the high goal count and the compelling matches were reasons behind the increase in turnover at this year's tournament.
"I don't think it's because the All Whites aren't involved. I think it's because at this tournament so far there have been some great match-ups and a lot of goals scored, which has made this tournament really exciting."
So who are New Zealanders backing to hoist the trophy come July 14? The overwhelming betting favourite is the Netherlands, after their victory over Spain. And despite a number of upsets, some of the punts have been substantial.
"We took an $80,000 bet on Australia v Netherlands on the Netherlands at $1.18 [won 3-2 by the Dutch]," Mr Saville said. "And in the Uruguay v England game we took a $94,000 bet at $1.30, and it was only a late goal to Uruguay that got them home."

Top 5 pool games by turnover
• June 19: Australia v Netherlands $752,289
• June 22: Germany v Ghana $653,076
• June 17: Germany v Portugal $610,337
• June 20: Uruguay v England $605,729
• June 18: Brazil v Mexico $599,191