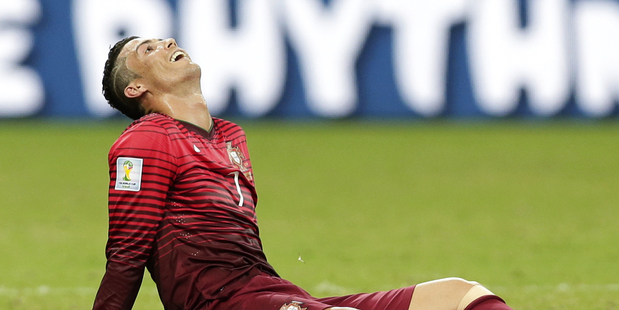 Thirteen teams have now qualified for the final 16 World Cup spots in Brazil with the remaining three teams decided tomorrow morning.
Seven of the eight teams in action tomorrow still have a chance of making the second round with Belgium already qualified.
Here's how Groups G and H can play out on Friday in the final group stage games in Brazil.
GROUP G
Top ranked Germany (four points, 6 goals for - 2 goals against) and United States (four, 4-3) will both advance if they draw in their game.
If there is a winner, the winner from Ghana (one, 3-4) and Portugal (2-6) is also in with a chance, depending on goal-difference.
If that game ends in a draw, Germany and the US are through regardless of their result.
GROUP H
Belgium (six, 3-1) are qualified for the last 16 ahead of their game with South Korea (one, 3-5).
Algeria (three, 5-4) will be assured of second place if they beat Russia (one, 1-2), but a draw could also be good enough for them if South Korea don't make up goals in beating Belgium.
Russia need to win to make the last 16, and hope that South Korea don't win with a bigger margin.
Teams already qualified for the second round:
Brazil, Mexico, Netherlands, Chile, Colombia, Greece, Costa Rica, Uruguay, France, Switzerland, Argentina and Nigeria.