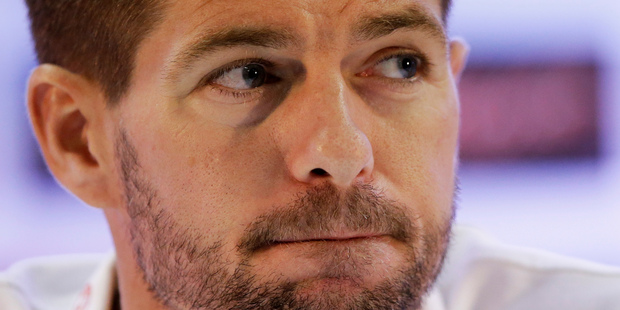 England captain Steven Gerrard says he will spend the summer after the World Cup deciding whether to retire from international football.
The 34-year-old Liverpool midfielder says "it's not right to make a decision now or in a week."
Gerrard has made 113 international appearances, including 2-1 losses to Italy and Uruguay in Brazil, which led to England failing to qualify for the second round at the World Cup.
If Gerrard plays in the final Group D match against Costa Rica on Tuesday he will earn his 114th cap, one short of David Beckham's record for an England outfield player.
-AP