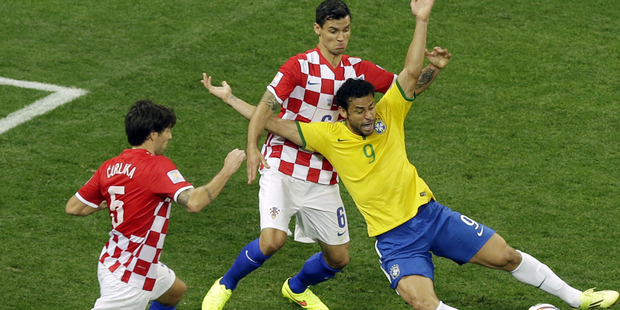 Croatia's Dejan Lovren says organisers may as well give the World Cup to Brazil right now after he conceded a controversial penalty in his side's 3-1 defeat to the host nation.
Brazil striker Fred went down in the penalty area under slight contact from Lovren in the 71st minute, allowing Neymar to convert a spot kick that gave Brazil a decisive 2-1 lead in today's tournament opener.
Lovren said referee Yuichi Nishimura's decision was a "big shame" and that "if it is like this, then we can give the World Cup directly to Brazil."
Best pics: Brazil v Croatia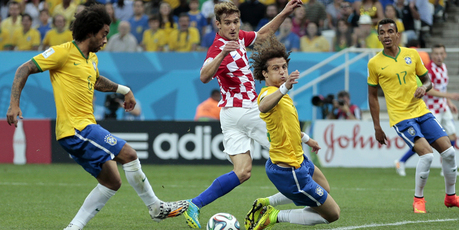 His coach Niko Kovac described the decision as "shameful".
"If that's how we start the World Cup, we better give it up now and go home," Kovac said.
"If that was a penalty, we should be playing basketball.
"That is shameful, this is not a World Cup referee. He had one kind of criteria for them and another for us."
Croatian defender Vedran Corluka said the penalty was "embarrassing" and that "everyone saw that every 50-50 decision" went Brazil's way.
Next story: Brazil bounce back to win
- AP