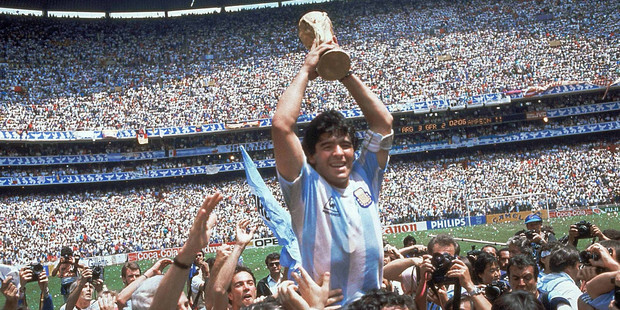 In the lead-up to the FIFA World Cup in Brazil, Herald writers are looking back on their favourite World Cup memories.
Today, Dylan Cleaver, APN's head of sport, shares his top moments.
First World Cup memory
Watching the 1978 World Cup final, being perplexed by the length of Mario Kempes' hair and distracted by the amount of toilet paper on the Buenos Aires pitch. For some reason, I wanted Argentina to win. Obviously words and phrases like "junta" and "Dirty War" hadn't entered my conscious way back then.
Favourite World Cup match
Not sure it's my favourite, but the England-Germany semifinal in 1990 - an otherwise rotten World Cup - was certainly the most memorable. It was a cracking game and as a callow youth watching in a pub in Minehead, Somerset, to see full cans of Stella being hurled through televisions after Chris Waddle missed his penalty was something different... and frightening.
Favourite World Cup player
Diego Maradona. Just phenomenal. It would take too long to list his character flaws, but he was a one-of-a-kind genius. There'll always be those who argue the majesty of Pele was greater, but he was consistently surrounded by legends. Who did Maradona have in '86 - Valdano, Burruchaga, Brown, Batista, Olarticoechea...He won that tournament on his own.
Prediction for 2014 final
Argentina v Uruguay (if Suarez fit); Argentina v Brazil otherwise.
World Cup memories
World Cup memories
Michael Brown
Daniel Richardson
Kris Shannon
Coen Lammers
David Leggat