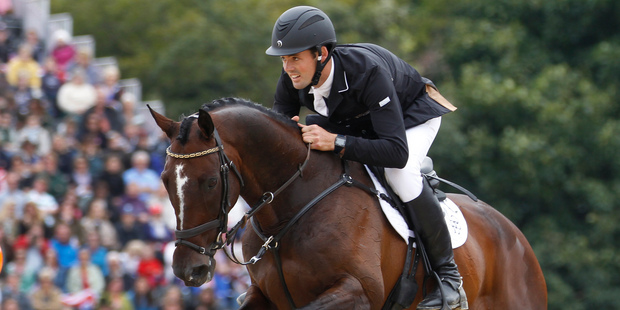 New Zealand eventer Jock Paget is temporarily clear to return to the competitive arena after the FEI Tribunal this morning lifted his provisional suspension pending the release of their full ruling.
Earlier this week, Paget faced the Tribunal in London to explain how his horse Clifton Promise failed an equine anti-doping test in 2013.
In its ruling, which solely relates to the provisional suspension Paget has served since notification of the positive A sample on October 14, 2013, the tribunal states that it is "satisfied on a balance of probabilities, that the PR [Person Responsible, Paget] has demonstrated that he bore No Fault or Negligence for the EAD Rule violation".
Equestrian Sports New Zealand chief executive Jim Ellis welcomed the ruling, but cautioned that it related solely to Paget's provisional suspension.
"This is an encouraging step but it is important to wait for the Tribunal's full ruling."
He also reaffirmed ESNZ's ongoing and active support of FEI Clean Sport and WADA anti-doping programmes.
Clifton Promise returned a positive test for the banned substance reserpine after winning the Land Rover Burghley International Horse Trials in September. A subsequent B sample confirmed the positive analysis.
The lifting of Paget's provisional suspension from FEI competition takes effect immediately, and as a result, his suspension from all ESNZ activities, which had run concurrently, has also been lifted, pending the release of the tribunal's full ruling.