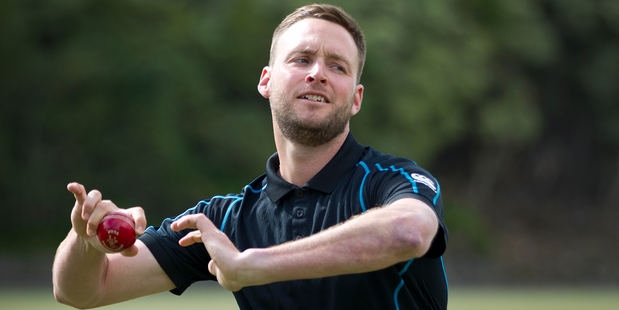 Mark Craig thinks he's done all he can to secure a test debut in the West Indies.
Craig took four wickets for just eight runs in the Black Caps' 123-run win over a Jamaican XI in their final warm up match ahead of the opening test.
The Otago off-spinner told RadioSport he's done his part, and his inclusion is now in the hands of the selectors.
"It's obviously as much as I could've done," Craig said.
"We'll be trying to obviously share the bowling loads throughout our bowlers and stuff like that. I was relatively happy with overall how it came out so its up to the coaches and the selection staff as to whether I get a game or not."
The Black Caps will head to Kingston overnight where they'll link up with captain Brendon McCullum to start preparing for the first test, starting Monday.