Warriors' decision to play at 'spiritual home' has domino effect on rugby, cricket, speedway and $50m debt.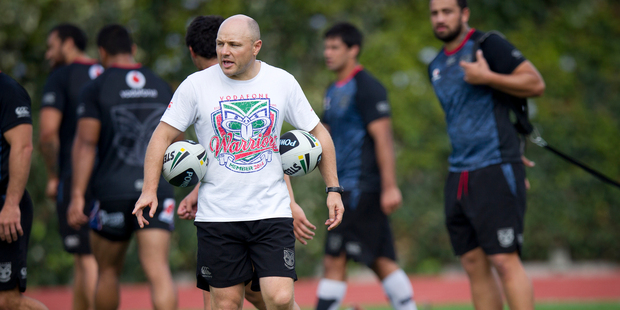 A decision by the Warriors to ditch Eden Park and return to their "spiritual home" at Mt Smart Stadium has potential consequences for the use of Auckland stadiums.
The Warriors announced yesterday that Mt Smart would be the club's Auckland venue for the 2015 NRL campaign after opening their 2014 programme with three home games at Eden Park.
Warriors chief executive Wayne Scurrah said there were no compelling reasons to contemplate a permanent move to Eden Park, but did not discount a shift in the longer term.
The decision followed a review of the games at Eden Park against the Dragons, Bulldogs and Raiders and feedback from the public, sponsors and fans, including club ambassador Sir Peter Leitch.
Sir Peter said the move back to Mt Smart Stadium was "very positive for us fans", repeating a firmly held view that "when you think of Eden Park you think rugby union. Think Mt Smart Stadium and you think rugby league".
Warriors owner Eric Watson said the smart move was to stay at Mt Smart with another four years to run on the club's contract at the ground.
"We have consistently said it has always been our preference to stay at Mt Smart Stadium. It is and remains our home," he said.
The Warriors informed Regional Facilities Auckland, the council agency developing a strategy for Auckland's stadiums, on Thursday of the decision to play 11 home matches at Mt Smart next season.
The strategy involves the Warriors moving to Eden Park, speedway moving from Western Springs to Mt Smart and test cricket moving from Eden Park to Western Springs. That would allow the trustees of Eden Park, which is weighed down by $50 million of debt after the Rugby World Cup, to pursue plans for commercial and residential buildings on the No 2 ground.
If the Warriors do not move to Eden Park, the strategy would be in tatters. Speedway could not move to Mt Smart Stadium and cricket could not move to Western Springs.
Regional Facilities Auckland chief executive Robert Domm said he respected the Warriors' commercial decision not to move regular games to Eden Park for 2015.
However, he was encouraged that they were still prepared to discuss Eden Park as an option beyond 2015, saying it would take time to resolve changes to the city's major stadiums.
Mr Scurrah said the Warriors had a range of concerns about Eden Park, including commercial terms, scheduling around next year's Cricket World Cup and the atmosphere at the ground, which led them to draw a line in the sand.
But, he said, the club was happy to keep the dialogue open on the longer-term potential with Eden Park. The Warriors would be willing to sign a longer-term contract at Mt Smart Stadium if there was some surety of improvements, Mr Scurrah said.
Eden Park chief executive David Kennedy could not be reached for comment.
What had been planned
• Move Warriors from Mt Smart Stadium to Eden Park.
• Hold major rugby, rugby league, soccer and one-day/T20 cricket at Eden Park.
• Move speedway from Western Springs to Mt Smart Stadium.
• Move test cricket from Eden Park to Western Springs.
• Continue to hold concerts at Mt Smart and Western Springs.
• Mt Smart and North Harbour upgraded for high-performance training facilities.
nzherald.co.nz
Read how sports fans were split over the plan to move teams around Auckland's stadiums here: tinyurl.com/stadiumreshuffle