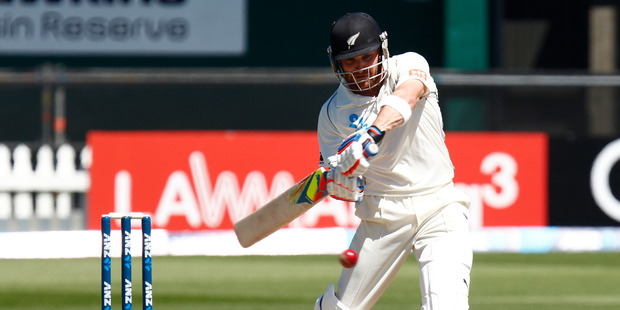 Christchurch's Hagley Oval will host New Zealand's first Boxing Day test in more than a decade and the first ever in the South Island, after the Black Caps summer schedule was announced today.
Starved of international cricket since the 2011 earthquake, Christchurch makes a return to New Zealand Cricket's international programme this summer, with Hagley Oval being awarded both the Boxing Day test against Sri Lanka and the opening One Day International against the same opponents.
Hagley Oval will later host the opening match of the ICC Cricket World Cup 2015, also against Sri Lanka.
Another highlight of the 2014-15 season is confirmation of Tauranga's Bay Oval as the country's newest international arena.
NZC opted to schedule the test matches in the holiday period this summer, in order to allow the Black Caps an uninterrupted run of ODIs ahead of CWC 2015.
The Black Caps will test themselves against three strong ODI sides at home this summer, as first South Africa, and then Sri Lanka and Pakistan visit.
Between the South African and Sri Lankan series they will travel to the United Arab Emirates to play Pakistan in three tests, five ODIs and a Twenty20.
Black Caps 2014-15 home schedule
South Africa
1st ODI Tuesday 21 October, Bay Oval, Tauranga - Day
2nd ODI Friday 24 October, Bay Oval, Tauranga - Day
3rd ODI Monday 27 October, Seddon Park, Hamilton - D/N

Sri Lanka
1st test 26 - 30 December, Hagley Oval, Christchurch - 1100
2nd test 3 - 7 January, Hawkins Basin Reserve, Wellington - 1100

1st ODI Sunday 11 January, Hagley Oval, Christchurch - Day
2nd ODI Thursday 15 January, Seddon Park, Hamilton - D/N
3rd ODI Saturday 17 January, Eden Park, Auckland - D/N
4th ODI Tuesday 20 January, Saxton Oval, Nelson - Day
5th ODI Friday 23 January, University Oval, Dunedin - Day
6th ODI Sunday 25 January, University Oval, Dunedin - Day
7th ODI Wednesday 29 January, Westpac Stadium, Wellington - D/N

Pakistan
1st ODI Saturday 31 January, Westpac Stadium, Wellington - D/N
2nd ODI Tuesday 3 February, McLean Park, Napier - D/N