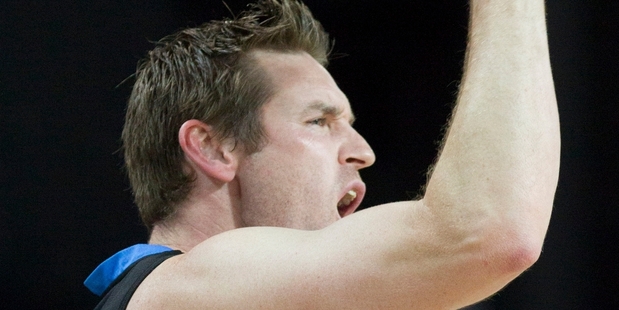 For all the accolades earned during a decorated career, this was one honour that basketballer Dillon Boucher found overwhelming.
Boucher was today made a member of the New Zealand Order or Merit for services to basketball, a sport with which he's been involved for more than half his life.
The 38-year-old racked up 13 championships in Australasian leagues during a playing career that continues, but news of his latest recognition was unexpected.
Queen's Birthday Honours: Darren Shand
"I was a little bit taken back," he said. "When the envelope came I was a little bit worried about what it was. I opened it and it was a bit overwhelming, to be honest. To receive something like this is a really nice touch. I certainly didn't play the sport to get something like this but I've put a lot into the sport and it's nice that someone's recognised that."
Boucher has been involved in basketball as a player, coach and mentor for 20 years, playing for the Tall Blacks from 1999 to 2011 and as part of the Halberg Award-winning side that finished fourth at the 2002 World Championships.
After winning the Australian NBL title with the Brisbane Bullets, Boucher returned to New Zealand and played a key role in the Breakers' hat-trick of championships. He's still working with the Breakers behind the scenes and he sees no end to his involvement in the sport.
"It's been really good to me for the last 20 years so it would be wrong for me to not give back to the sport."
Boucher was joined as a MNZM by former Black Sox player and coach Eddie Kohlhase.