Gallen will again be public enemy No1 when he emerges at Suncorp.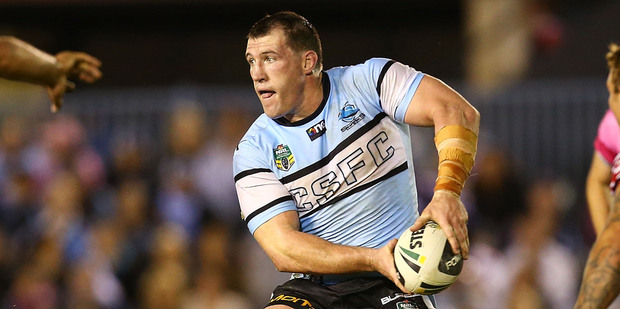 Forget state against state or mate against mate.
Queensland captain Cameron Smith says it will be hate against hate in the State of Origin opener against NSW in Brisbane tonight.
Smith revealed he was good friends with Paul Gallen and thought the Blues captain's "two heads" comment about Queenslanders was funny.
But the Maroons leader said the "hate" for the Blues team was stronger than ever as Queensland prepared to begin their quest for a ninth straight Origin series win.
Smith almost tried to defend Gallen over his comment that offended Maroons great Wally Lewis. "That was a loose comment," Smith said. "I don't think he meant too much by it.
"He is actually quite a good mate of mine, to be honest. But that mateship will be gone on Wednesday night, he will be the enemy."
Asked about the feeling between the sides, Smith said: "It's no secret Queensland hates NSW and NSW hates Queensland."
Gallen will again be public enemy No1 when he emerges at Suncorp Stadium.
Especially after angering Lewis, who believed Gallen's jibe "was an indication of a long-held disrespect for Queensland".
But Gallen said: "My comments weren't aimed at insulting Queensland, they were a light-hearted jibe and I was just explaining how hostile and tough it is up here."
Asked if it would backfire tonight, Gallen said: "It was a joke, why would it backfire?"
It may have stoked the fire in Lewis' belly but Gallen's barb barely registered in the Queensland camp. "I did not know about it until a couple of days ago," said 30 Origin-game veteran Smith.
Asked why Queensland did not weigh into a war of words, Smith said: "We don't need to.
"We are quite comfortable with the way we prepare."
Smith said their humble approach had been rammed home by coach Mal Meninga since he took over the reins and inspired a dynasty in 2006.
"That's something Mal brought to the group, to be humble, always enjoy success but never get carried away with what you have done and always show respect to the opposition," Smith said.
"We know we are playing a great side. We don't need to call people names.
"For 80 minutes we are enemies then after that it is done and dusted."
-AAP