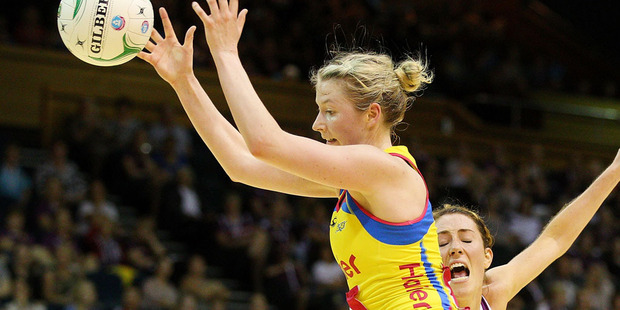 Firebirds 60
Pulse 33
The Central Pulse appear destined to complete a seventh season without a win in Australia after being hopelessly outclassed by the Queensland Firebirds in today's must-win clash.
The 27-goal loss all but puts the Pulse out of the running for an ANZ Championship play-offs spot, with the Wellington-based side now needing to win their final round clash against the Fever in Perth next week by a large margin and rely on several other results going their way to secure their spot. But on the evidence of their performance today, and the weight of history against them, the chances of the Pulse holding up their end of the bargain and securing a win across the Tasman look extremely remote.
Robyn Broughton's side haven't won a game against an Australian side all season, while they've never managed to pull off a win across the Tasman in seven seasons, with their average losing margin being 18.3 goals.
Their display on the Gold Coast would rate among one of the Pulse's worst performances in their history, with the team unable to muster more than nine goals a quarter as the attack wilted under the pressure of the committed Firebirds defence.
The signs were there from the outset that it was going to be a long day at the office for the visitors, with the Pulse taking nearly four minutes to score their first goal with shooters Irene van Dyk and Donna Wilkins struggling to get their hands on the ball. When they did they looked extremely uncomfortable.
Trailing 17-7 at the first break, the Pulse slipped further off the pace in the second quarter as the Firebirds stormed out to a 20-goal lead late in the second period, capitalising on some sterling defensive work by captain Laura Geitz.
The introduction of English import Ama Agbeze off the bench into goal defence four minutes before halftime prompted a mini-rally from the Pulse, as they strung together five unanswered goals to make a slight dent in the Firebirds lead at halftime.
But this proved to be the only real bright patch for the Pulse, as the homeside continued their rampage over the second half.