ITM 500 to burst into life today with drivers eager for action on 'old school' raceway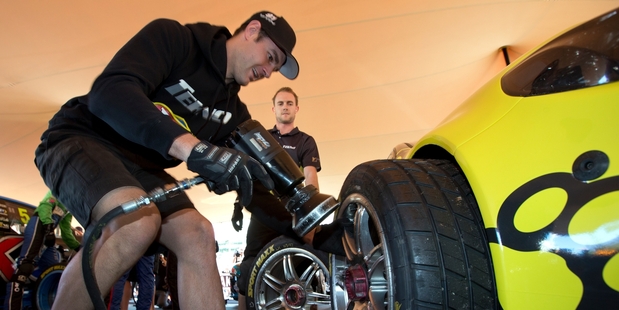 Revving engines will be the only thing heard south of Auckland this weekend, as one of motorsport's most anticipated events comes to town.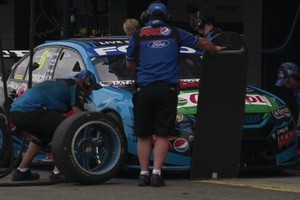 The V8 Supercars ITM 500 Auckland kicks off today at the Pukekohe Park Raceway, where New Zealand and Australian drivers go head-to-head to mark Anzac Day.
This is the fourth stop on the 2014 Supercars Championship calendar, after events in Adelaide, Tasmania and Winton.
Today will be fairly quiet, with a track walk this morning, test runs and qualifying runs throughout the day.
The real action will start late tomorrow morning, after a dawn service and parade at the Pukekohe War Memorial, where members of the V8 Supercars fraternity and fans will be.
Among the big names at this weekend's event will be Australian driver Jason Bargwanna.
Bargwanna said he was looking forward to performing well and was particularly excited to be driving at the "old school" Pukekohe track.
"I love circuits with a bit of character and it's one of the old school style of circuits," he said. "It's very exciting, it's a drivers' track. It separates the men from the boys."
An official welcome - including a powhiri and public appearance by a number of drivers - was held in downtown Auckland yesterday.
Drivers Shane van Gisbergen, Will Davison, Scott McLaughlin and Mark Winterbottom were among those interacting with fans in Aotea Square.
A fundraising event, hosted by Kiwi legend Greg Murphy, was held last night at the Pukekohe and Districts RSA, the official charity.
Today from 4pm there will be a carnival on Pukekohe's King St.

What's on today
• On the track: Track walk, test runs and qualifying.
• Off-track activity: Pukekohe Pit Stop — a carnival in Pukekohe's main street, including live music, street performers, markets and rides.
• Details: Pukekohe Town Square, King St, 4pm-6pm.