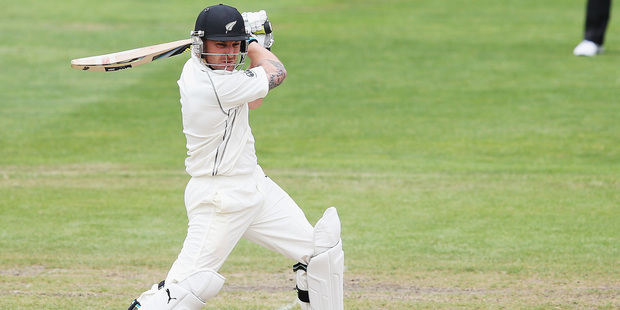 New Zealand Cricket is seeking a specialist batting coach to assist Mike Hesson, after Bob Carter left to take up a new role with the organisation.
Carter has been appointed NZC high-performance coach and begins the role next month.
He will oversee a number of development sides such as New Zealand Under-19 and New Zealand A, the latter of which he'll coach during their tour of England this July.
Carter took up his role alongside Hesson in 2012 and has faced barbs along the way as New Zealand's batting veered between poor and inconsistent. There was also the issue of the continuing failure to find solid opening test batsmen - a phenomenon that started long before Carter's appointment, but one that he has been unable to arrest.
Even so, the criticism faded away last summer as New Zealand, largely through the exploits of Ross Taylor, Brendon McCullum and Kane Williamson, finally started positing consistent, competitive scores in test cricket.
"Over the past 20 months I have enjoyed working with the players and support staff to mould a side that is capable of beating the top teams in world cricket. The team can move forward with confidence towards the ICC 2015 World Cup," said Carter.
NZC will advertise for a replacement to join the tour of the West Indies.