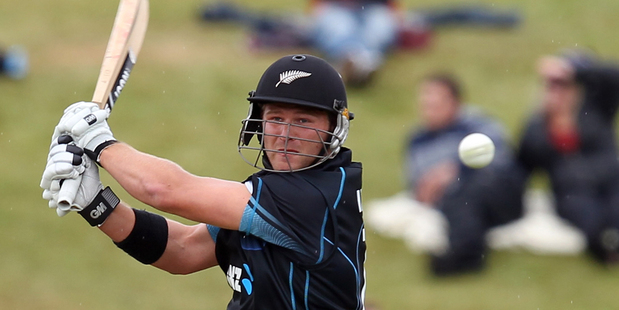 Black Caps all-rounder Corey Anderson failed to impress in his Indian Premier League debut overnight as his Mumbai Indians side were dealt a heavy loss at the hands of the Kolkata Knight Riders.
Anderson didn't take a wicket and scored just two runs from eight balls as Mumbai reached 122 for seven chasing 164, losing by 41 runs.
The 23-year-old went for 0-33 with the ball but did manage to take the catch of Jacques Kallis late in the Kolkata innings.
Batting at six for the Indians, Anderson was bowled by Sunil Narine after coming to the crease with his side needing 58 runs off the final four overs to win.
The big-hitting young allrounder was signed by the Mumbai Indians for $866,000 after breaking the record for the world's fastest international ODI century earlier in the summer.