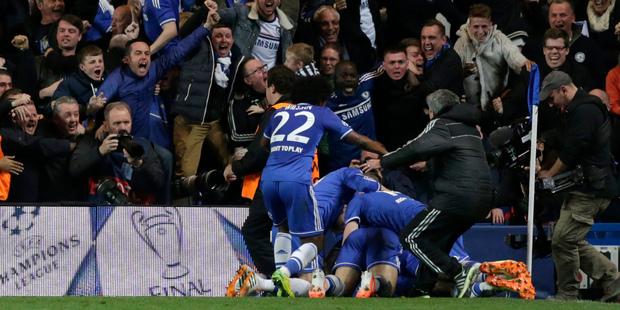 From a 60-yard 'non celebration' to the most vicious footy fight you will see today, Daily Shorts looks at the light-hearted side of sport.
When Chelsea striker Demba Ba scored an 87th minute goal to propel Chelsea into the semi-finals of the Champions League this morning, coach Jose Mourinho celebrated in style.
Content Mourinho https://t.co/k9pChWgWEh

— Hinho (@Hinho_) April 8, 2014
Or so we thought.
The Chelsea boss sprinted down the touchline to reach his players, who had created a three-story dogpile, but claimed he was 'not celebrating', instead simply giving instructions to strikers Fernando Torres and Demba Ba for the rest of the match.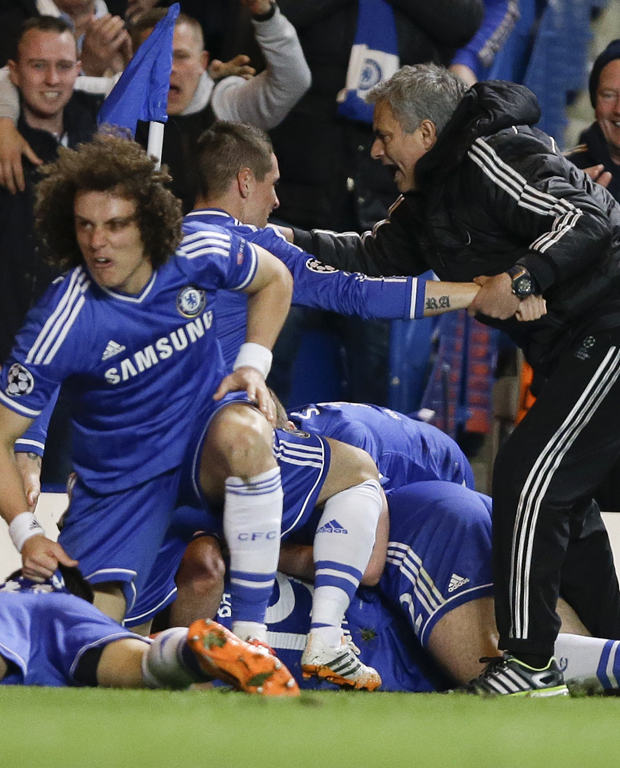 While we suspect his claim may be erroneous, we cannot doubt that the 'Special One' makes for great TV. In fact, we would love to see a little more athleticism from the likes of Steve Hansen, John Kirwan or even Ernie Merrick on our sidelines.
Handbags turns to scorpion kicks.
If you thought some dust-ups in your local domestic league were bad, check out this mass brawl that broke out in Brazil over the weekend.
The lower league derby between Potiguar and Baraunas seemed to be sparked by someone being tripped while running back towards his own half.
Cue numerous flying kicks and EIGHT red cards, and the match eventually finished as a 7 vs. 7 with Potiguar winning 2-1.
Puts our A-League 'handbags' into perspective, doesn't it?
Maradona on cricket, possibly drugs:
A spell living in the United Arab Emirates has exposed Argentinian legend Diego Maradona to the game of cricket, which he claims he loves despite not understanding much that's going on.
In this delightful clip the footballing legend claimed he was swept away by the passion of the game but was puzzled 'why they greet each other in the middle when the ball doesn't hit those three sticks?'
World's longest table tennis rally:
Last month, two blokes with way too much time on their hands set out to break the world record for the longest ever table tennis rally. And they bloody did it.
Their marathon eight hour, 40 minutes and 10 second rally is captured here and condensed into just over four minutes.
No word on who won the match.
And finally, check out this clever clip titled 'the longest putt ever'.
If you've got any decent stories worth telling we'd love some grassroots content for Daily Shorts, email us here.