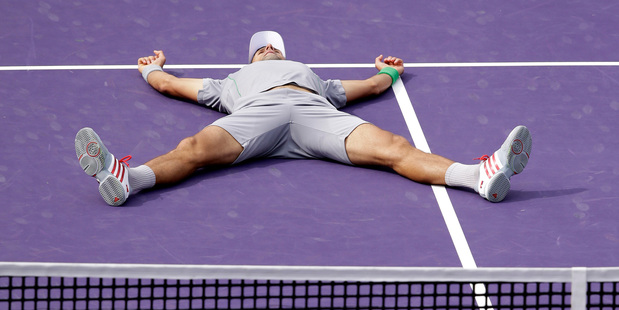 Six time grand slam title winner Novak Djokovic claimed his fourth Miami Masters title with a dominating straight sets win over world No.1 Rafael Nadal today.
Second seed Djokovic cruised to a 6-3 6-3 win over Nadal in the men's final of the combined WTA and ATP Tour tournament.
Djokovic, who benefited from two walkovers in the tournament, didn't drop a set winning his third Miami title in four years and fourth in total to add to triumphs in 2007, 2011, and 2012.
Thirteen time major winner Nadal was looking for his maiden win in Miami after losing in the final in 2011, 2009 and 2008.
- AFP