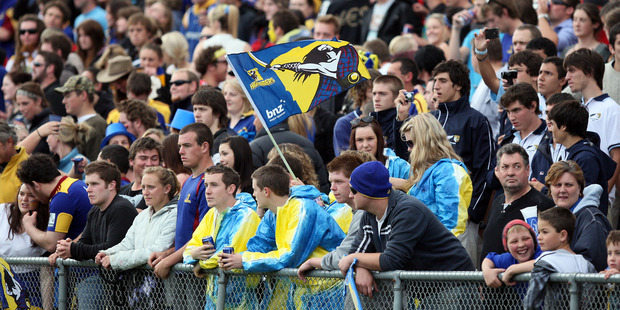 I was in Dunedin last week to call the Highlanders-Hurricanes match. After a long journey, I felt like blowing a few cobwebs out, so set off for a run.
I ended up on a hill overlooking Carisbrook. It used to be a great spot on match day. You'd be on the team bus and you could see all the students and all the families, winding their way towards the ground.
Now there's just a pile of rubble and a lot of nothing.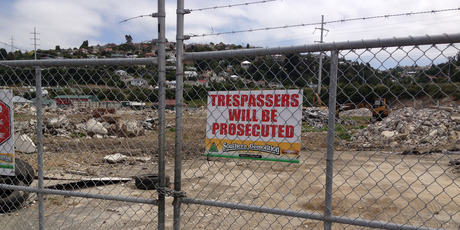 It stopped me in my tracks to be honest. It gave me a really weird, empty feeling.
Normally a run for me is a 40-minute think-tank, when I ponder all the stuff I need to do, but all I could think about was Carisbrook, which was such an important part of New Zealand sporting history and for me one of the great rugby stadiums.
My affair with Carisbrook started young. I watched footy there as a youngster.
I recalled fierce games for Southland when I was just a kid really, taking on our southern rivals.
When I went north to play for Canterbury and the Crusaders, there would regularly be full houses at the Brook, as the students turned out in their thousands. It was a magic atmosphere.
I played my first international game, for the New Zealand under 19s, as a curtain raiser at Carisbrook. George Gregan was in the Australian opposition. It wouldn't be the last time I saw him.
We played Australia there in 1997 and Christian Cullen turned George inside and out on the way to a magnificent try. That game was also the scene of one of my least fond memories.
I was substituted after about an hour for Junior Tonu'u. I wasn't happy (those were the days before wholesale substitutions). I vented my anger as I left the field and a camera and sound equipment picked up every word.
I had a real dummy spit. John Hart tore strips off me afterwards and he was right to do so. We had a frank exchange of views.
The result: I ended up on the Holmes show apologising to the nation for my behaviour. Lesson learned.
On a more cheerful note, I remember a game when we were outstanding in beating South Africa 28-0 and I scored a try.
When you see what's there now, it's hard to imagine any of this happened. As I said, it gave me a really weird feeling.
So Carisbrook, I'm sorry to see you in this state. This is my personal tribute to you in all your magnificent glory. I don't begrudge the city of Dunedin its fine new stadium but I, and I'm sure a lot of Otago-ites, miss you terribly.