Aussie coaching legend gets on with job - touring Fever in NZ - and refuses to entertain menaces from fan.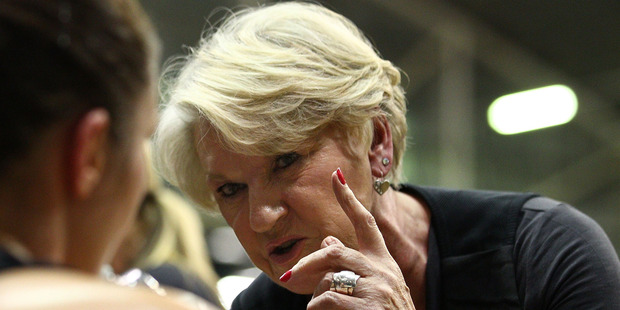 One of the most tiresome lines a sports fan can hear is "it's just sport". Watching a sporting event with someone who is disinterested can be a deeply unsatisfying experience.
There's nothing worse than finding yourself the lone voice screaming at the telly while watching an intense game, only to be sniffily told "it's just sport". And yet I found myself uttering the same words when hearing Australian coaching legend Norma Plummer has been subjected to death threats.
The Fever aren't commenting on the exact nature of the threats, but you have to assume they're quite sinister for Australian authorities to consider it serious enough to notify Dunedin police, who are still investigating the matter.
It is also safe to assume the perpetrator is lacking any grasp on perspective.
The fact that someone could feel such a level of hatred for a sporting figure that they are moved to make threats of violence is deeply sad. The fact that someone is a New Zealand fan is deeply embarrassing.
Plummer is one of the true characters of the sport and it is shameful that she has been made to feel unsafe while on tour in this country.
But this incident only further serves to demonstrate her grit. While all this unpleasantness was circulating Plummer has simply got on with the job of taking on what is an incredibly tough road trip for her Perth-based side - the Steel in Dunedin last week, followed by the Magic in Tauranga this Sunday - outwardly showing no hint of the stress she must be under. A Fever spokeswoman said Plummer would not be making any comment on the threats because "she has a job to do".
That refusal to allow herself to be distracted by these events is the same sheer bloodymindedness that makes Plummer a champion coach.
While many in netball may bristle at her outspoken style, she has been a breath of fresh air for a sport that shies away from any hint of controversy. Her frank, forthright style often jars with the perfectly cultivated image of harmony netball tries to project, but without her it would be very dull indeed.
We can only hope incidents like this will not deter the veteran coach from speaking her mind. The sport needs more Norma Plummers.
What we need at times is a healthy dose of perspective.