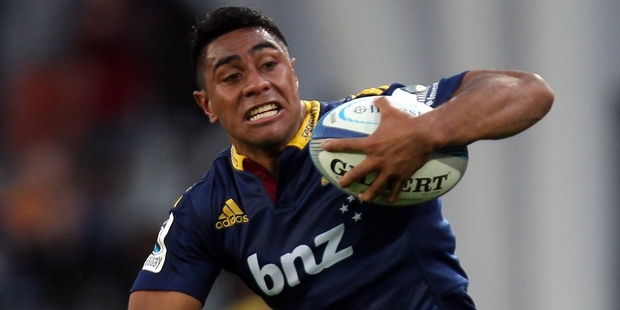 If you want to experience the real joy of Super Rugby perhaps it's time to look beyond the national jersey. Sacrilege, I know, but with the All Blacks' international season still more than two months away, discussion should focus on the performers in franchise footy, not on who might be in Steve Hansen's plans for England.
Todd Blackadder may have been on a slightly different tangent when he told Radio Sport several weeks ago his All Blacks were, for the time being, Crusaders and that's what they should focus on, but his statement should resonate with fans. Maybe, to give Super Rugby the breathing room it deserves, we too should focus on the competition at hand, not the upcoming All Blacks series or worse still, a World Cup in 2015.
Debate about the relative merits of players in the context of international selection can be justified in rugby for the sole reason that international rugby remains the pinnacle of the sport. That's a good thing, make no mistake.
But when it dominates discussion of the sport less than a month into the Southern Hemisphere's franchise competition, it hinders more than helps.
One prominent player says the focus on international selection at the start of every Super Rugby season is an annoyance shared by many of the game's franchise men. To wit, no matter how well they perform in this competition they are judged solely on an impossibly singular question: will he be/won't he be an All Black/Wallaby/Springbok?
Surely the bigger question should be "will he help his team win a championship?".
There is, perhaps, no player who exemplifies this conundrum more than the Blues' openside flanker and captain Luke Braid. So far overlooked for higher honours - though don't confuse this for a debate about that selection decision - Braid has been one of the best for the Blues over the last few seasons.
His stats are every bit the equal of the best in the competition - he ranks 9th in tackles made, 7th in ball carries, 5th in offloads and 18th in defenders beaten - but more importantly he plays the game in a way that suits his team, and he leads by example.
There are many others just like Braid. At the Highlanders it's Chris King, who's closing in on 100 Super Rugby caps; at the Hurricanes, Jack Lam, whose early season form has been overshadowed by the fact he was keeping an All Blacks "apprentice" out of the starting team, much to the chagrin of Canes fans; at the Chiefs, take your pick, but what about the bloke who led them to back-to-back championships, Craig Clarke? He may be gone from the game here in New Zealand but he sure left a legacy.
Then there's Corey Flynn at the Crusaders who, since 2011, has played some of his very best footy yet has largely been ignored as he's no longer in All Blacks reckoning. We know this as the Andy Ellis clause.
There are innumerable players in Super Rugby circles who provide the courage, determination, entertainment and personality that great sporting competitions require and, yes, the best players will go on to represent their country.
But to dismiss the efforts of the rest of the field because they don't fit into another coach's selection criteria is a madness that requires heavier medication then sleeping pills and energy drinks.
I don't know if a guy like Malakai Fekitoa will play test rugby, and I don't care.
What I do know is that he was a beast for the Highlanders last week and his battle with Conrad Smith tonight is worth turning up for.
I couldn't possibly say if Ardie Savea has a long-term future with the All Blacks but I'm looking forward to him stringing together some performances to match the hysteria at the Hurricanes.
Like all fans, I look forward to the June tests and beyond, but that cart has no place before this horse. As Todd Blackadder said, "Right now we're in a Super Rugby competition, it's not about All Blacks".
Dizzy over Izzy
There is no doubt the biggest name in Australian rugby is Israel Folau, but perhaps the rest of the Waratahs are feeling slightly miffed after promoters of a photo opportunity with the LA Dodgers at the SCG snubbed the team over Folau's lack of availability. According to The Roar's Brett McKay, when told Folau had a prior commitment, the promoters in turn told the 'Tahs it is either him or no one. Needless to say, it was no one. Now that's what you call a dodge.
All-out attack
Defence wins tournaments does it? Okay then, that explains why the Stormers have so many titles. Here's the reality: attack and counter attack win Super Rugby tournaments and it was in the attack stats where New Zealand teams really stood out last week: nine of the top 10 line breakers were New Zealanders, seven of the top 10 metre earners were New Zealanders, seven of the top 10 ball carriers were New Zealanders, and the top seven defender beaters were New Zealanders.
Much ado about Le Roux
Willie Le Roux may well be one of the best offensive players in the game at the moment, at least if you're looking at numbers. Le Roux heads to Eden Park as the competition's best carrier, metre earner and offloader, and is top 20 in line breaks. More startling, a full five of the competition's 10 leading tacklers are Cheetahs, which makes you wonder how on earth they've let through 19 tries. Oh, yes, five of the competition's worst 10 tacklers are from the same team.