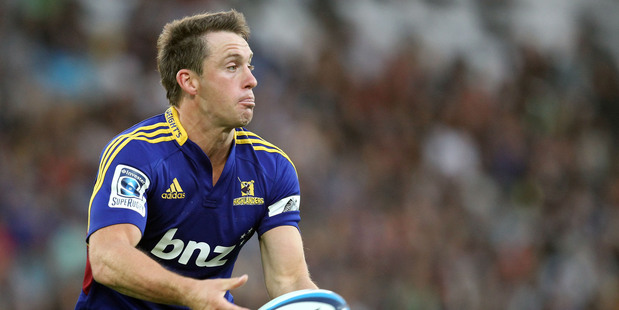 That was a hoot, reinforcing the belief that, outside the Chiefs, there's little logic in Super Rugby in 2014.
Like last night.
There's no way a team flies in from Perth and beats a well-rested Highlanders team that has already taken apart the Blues and taken the champs to the edge in Hamilton.
There's no way they hang on for the final 10 minutes when they've been reduced to a league team.
But they did. In some style, too.
Okay, they might have had to watch Hayden Parker's kick rebound off the post before they won, but when you haven't earned back to back victories for three years, you take a win any old way.
The Force, stuck in an AFL town on the left wing of the Lucky Country, might be a team without a solid foundation. But if the Force are built on sand, they can take comfort in the fact that at present they're a very pretty sandcastle.